US global marketing and data collecting firm J.D. Power has released its Australian Customer Service Index study for 2014. Mazda has been rated the best automobile manufacturer in the country for aftersales and service experience for the second consecutive year, while Volkswagen comes in last for the third year in a row.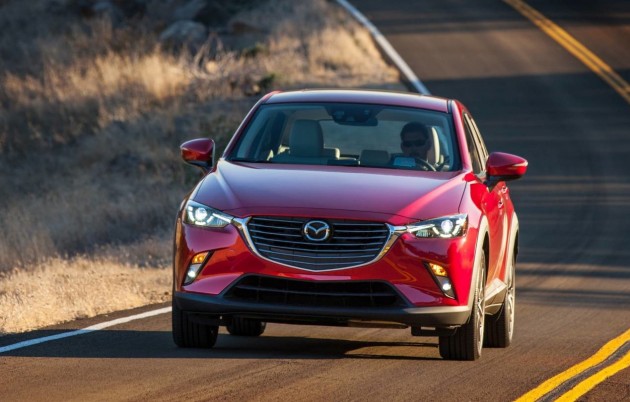 The study measures overall customer satisfaction with vehicle service experience at authorised service centres by rating five factors: service quality, vehicle pick-up, service advisor, service initiation, and service facility. It is based on the responses of 4313 owners who purchased a new vehicle between August 2009 and September 2014 and had it serviced at an authorised service centre between August 2013 and September 2014.
Mazda took the gold with 806 out of 1000 points (up two points from 2013). Just two points behind in the ranking is Subaru (up three points), followed by Toyota with 802 points (even). The Mazda3 and the Toyota Corolla are presently also in a close race for the best-selling car of the year during 2014 in Australia.
But the biggest improver in the field was definitely Holden (794 points), which placed fourth compared with 12th place last year. Hyundai came in fifth, just three points behind Holden.
Those five automotive brands were the only ones scoring above the industry average of 790 points. Volkswagen found itself in last place for the third year running. However, the 2014 rankings gave Volkswagen the third-greatest improvement with a big leap from 743 points in 2013 to 765 this year. Loi Truong, senior country manager of Australia at J.D. Power Asia Pacific, said,
"As most major brands in Australia now have adopted capped price servicing, authorised service centres need to ensure communication to customers regarding costs, whether it is routine maintenance or additional repair costs, are clear and accurate as possible."

"Brands that can provide customers with a clear explanation of the work undertaken and deliver a consistently reliable service will benefit in the long run."
Altogether, the results show some improvement from 2013. 83 per cent of customers (82 per cent in 2013) said that servicing of their vehicles had been completed by the promised time, but seven per cent of customers noted the cost of servicing was higher than originally estimated. At least 94 per cent of respondents stated that the work was done right the first time.