Ford's 2016 GT supercar will feature innovative smartphone-inspired technology for its glass engine panel and windscreen.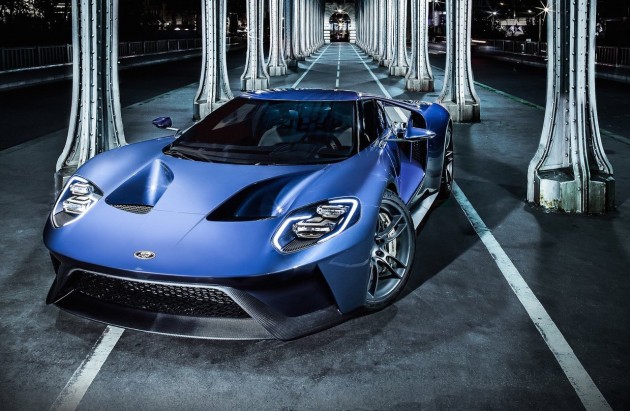 Lighter than conventional automotive glass, "Gorilla Glass" is a lightweight but impact-resistant triple layered glass used primarily on smartphones. Ford has teamed up with manufacturer Corning to develop the technology, which is 25-50 per cent thinner (3-4mm) than conventional glass.
The triple-layered material has a layer of tempered automotive glass, an "advanced noise-absorbing thermoplastic interlayer" in the middle and annealed glass layer on the outside.
This is in addition to a minimalist, carbon-fibre-intensive interior, a lithe, insect-like shape with flying buttresses and a downsized, twin-turbo V6 engine as weight-saving initiatives for the new vehicle.
Prototypes of the new GT have been spotted around Michigan, looking sinister in unpainted carbon fibre, with the upward-opening doors it needs to rub shoulders with McLaren and Ferrari.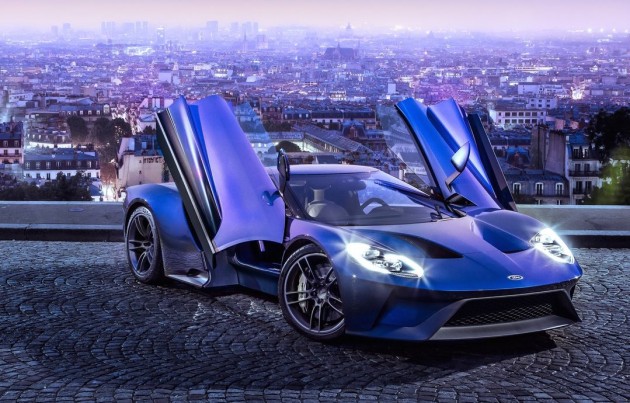 The 600hp (447kW) supercar will, as previously stated, not be built in right-hand drive. It and the 10-speed-equipped F150 Raptor performance off-roader are non-starters for Australia. Australians will also miss out on the Shelby GT350 Mustang- featuring Victorian made carbon fibre wheels and the company's first flat-plane V8 engine.
Demand here for all three of cars is almost a given, so maybe some of our aftermarket companies (Performax, Mustang Motorsport) will try to fulfil that need. Expect to pay gobs of cash if they do. Local Ford dealers will soon be offering Roush tuning upgrades, though, Mustang orders are pushed well into 2017.
What Aussie Blue Oval fans do have to look forward to are the 257kW Focus RS, with an advanced AWD system, as well as the sign-off XR6 Turbo Sprint Falcon in the first quarter.