The most ardent fuel freaks among us presumably know that they don't have to buy wallet-hijacking plane tickets in order to visit the Lamborghini Museum (Italy) and the Honda Collection Hall (Japan). After all, good ol' Google Maps offers virtual tours of them – 24/7, free and perfectly accessible from your comfy couch.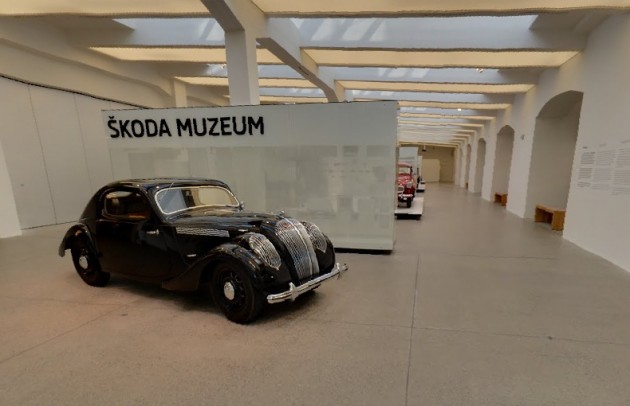 And now the online technology has added some more car-inspired living room quality-time to its archive. Revel and rejoice, since just a few mouse clicks separate you from the sunlit and spacious halls of the Skoda Museum.
Localising the museum in Mladá Boleslav on the website or app and selecting the 'Look inside' option results in a scene that will make many engine-embracing hearts shift into higher gear. Be prepared to admire rows upon rows of Czech showstoppers such as the Voiturette A (Skoda's first production car), the allure-breathing black beauty Skoda Superb 4000 and the vintage chic delicacy L&K-Skoda 110. Afterwards, have an equally ravenous look at the myriad racing and concept cars, merchandise and prototypes.
This is yet another tiny phase in Google Maps' plan to gradually move on from mere visual road registration. Actively exploring buildings on the World Wide Web is the carefully woven cord that ties its most recent projects together. On the streets of Google Maps, studying the presidential portraits in the White House does not require security controls, flippers are unnecessary when travelling the Great Barrier Reef, and you don't need a Hogwarts acceptance letter to cross Diagon Alley.
However, even the most avid 'look insiders' cannot fail to see that even though limiting your trips to Google Maps is a bank account's bliss, it remains immensely inferior to, say, browsing the Great Barrier Reef in person. But yes, that swiftly approaching shark definitely looks hungrier when you watch it with your goggles than with your internet connection. Click this link for the Skoda Museum on Google Maps.