After days, weeks and months of whispers surrounding the return of the iconic Ford Bronco, we've now got confirmation of its return in the near future.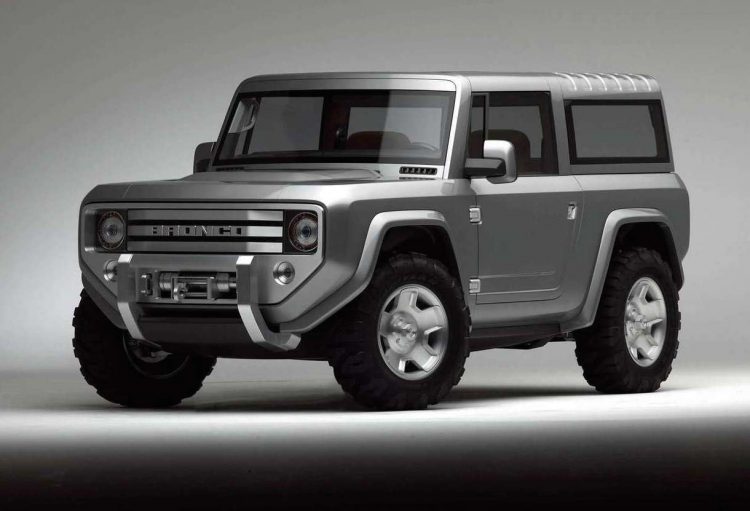 There's a very unlikely person to thank for the revelation too; none other than the republican nominee for US presidency, Donald Trump. Let us explain.
Among the countless inflammatory remarks that the Donald has made throughout his campaign, he recently took to the stage of the presidential debate stating outright that; "Ford is leaving. You see that their small car division is leaving. [With] thousands of jobs leaving Michigan."
As much as it pains us to write this, he isn't completely wrong. Ford has indeed invested billions into a new manufacturing facility in Guanajuato, Mexico, as well as updating an existing facility in Chihuahua, Mexico, which will ultimately move production of the Focus and C-Max from its Michigan plant.
However, the one hyperbolic-statement that did rile-up the wrong person was the claim that: "[Ford] will fire all its employees in the United States", which caught the attention of Bill Johnson, chairman of the United Automobile Workers Union Local 900, who fired back at Trump in an interview with Detroit Free Press.
Jonhson conceded that production of some of Ford's small vehicles will go to Mexico, while letting a secret slip out regarding the next-generation Bronco:
"We hate to see the products go to Mexico, but with the Ranger and Bronco coming to Michigan Assembly, that absolutely secures the future of our people a lot more than the Focus does."
Ford is yet to make an official announcement regarding the return of the Bronco, but we can at this point speculate that Trump's outlandish claim that all jobs were headed to Mexico was enough for Johnson to spill the beans on the return of the Bronco. Interestingly, it seems the US are also getting a version of the Aussie-developed Ranger.
Johnson was part of last year's negotiations between the UAW and Ford Motor Company in an attempt to secure more jobs for US workers, as the industry moves to outsourcing its product assembly lines. UAW released the following contract summary following the negotiations which mentions the addition of a "new product" added to Ford's Michigan Plant next year, with another "new product to be added no later than 2020", either of which at this point looks likely to become the sixth-generation Bronco.
Details on the new Bronco are very scarce at this stage, but it is expected to continue its heavy-duty tradition potentially based on the F-150.
Note: Top image of 2004 Ford Bronco concept