Lexus has already revealed the new 2012 Lexus GS F Sport variant, but the company has revealed it again – with proper images – prior to its SEMA 2011 show debut. The sports version features sharper styling as well as some mechanical tweaks that support enthusiastic driving.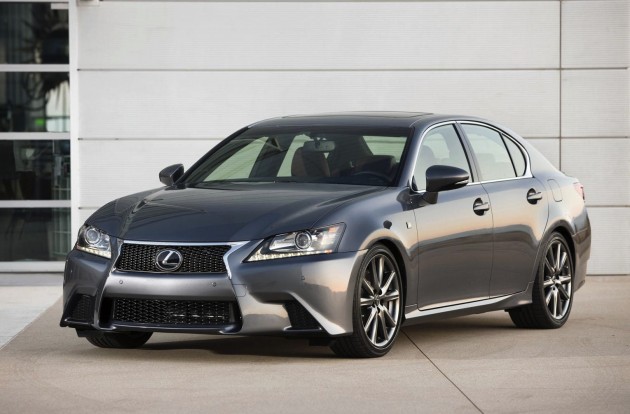 Is the engine any different? Short answer, no. It features the same 3.5-litre V6 unit seen in the standard version, and also seen in the Lexus IS 350. It does develop a punchy 228kW of power and 375Nm of torque though. Lexus says it'll do 0-96km/h in 5.7 seconds.
What other mechanical changes are there? The Lexus GS F Sport gets uprated brakes over the normal version, with bigger front discs and more suitable compound pads for more energetic driving.
The Lexus GS F Sport also gets Variable Gear Ratio Steering (VGRS), which provides quick response during slow-speed parking, and then a less-twitchy feel during higher speeds. It also comes with Adaptive Variable Suspension (AVS), with F Sport functions as well as thicker sway bays for improved handling.
What are the visual differences? This is the Lexus GS F Sport's main party piece; a performance bodykit with new front and rear bumper bars and side skirts. From the front it could be easily described as a fairly serious sports sedan, while at the back, with a neat diffuser section, it's equally as eager.
The Lexus GS F Sport also gets Lexus IS F-style 'sword-spoke' 19-inch alloy wheels with staggered sizes front to back to complete the picture.
Lexus will be revealing this, as well as other modified Lexus models at the SEMA Show next week in Las Vegas, USA. It all starts November 1 and runs until November 4. Stay tuned for updates.