A man has miraculously walked away from an incident where a five-foot circular saw blade struck the bonnet of his car.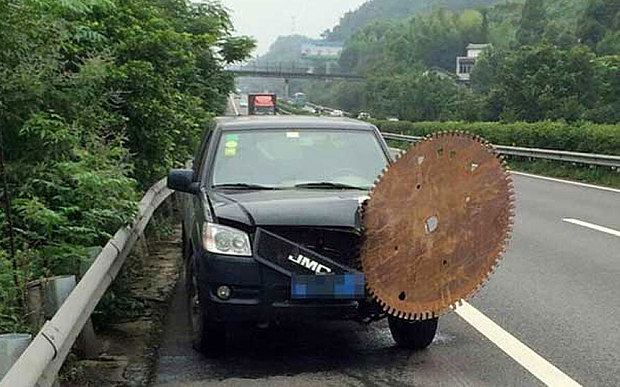 Mr Xiang was driving along the Chongqing-Guizhou Expressway in central China when a truck ahead had an incident and three blades went flying.
In a Telegraph.co.uk report, Mr Xiang was quoted as saying: "I heard a 'bang' and then I saw all the white smoke in front of me. I almost lost control of my car."
The blade cut through more than 50cm of the bonnet, somehow leaving Mr Xiang with only a few bumps and bruises to tell the story.
Authorities said that had Mr Xiang been driving any faster, or the blade hit at a minutely different angle, the incident may have had a much worse ending.
Car crashes take more lives than cancer in China according to the Lancet Medical Journal (2013), making it China's third biggest killer.