There are some world leaders who inspire happiness and devotion in their people, and then there's the other lot. From foot-in-mouth clumsy, to oppressive, to downright evil, here is a handful of the latter and the cars that move/d them.
George Bush – Cadillac Deville
America's stumbling, misanthropic former-president George Bush liked to get around in a Cadillac DTS limousine.
While most details about the 2005 Presidential limousine were classified for security reasons, the car had 130mm of military grade armour throughout, run-flat tires, and fixed windows – because fresh oxygen didn't appear to be a big part of G.W's diet anyhow.
Chairman Mao Honqi/ FAW – Honqi Red Flag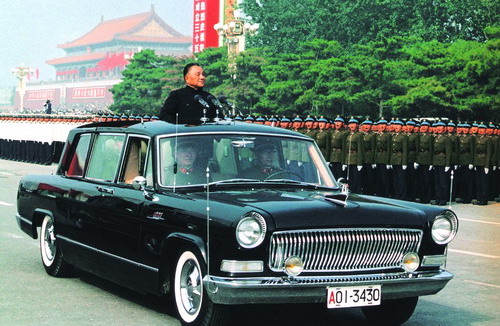 The Chinese Communist Party's head of state cars have been based on everything from Chrysler, Audi 100 to a Lincoln Town Car, to the latest Toyota Crown-based Rolls-Royce look-alike; the H7.
Although, in the beginning Chairman Mao denied riding in the original Red Flag, he was reported to take a personal interest in the marque, and was seen riding in one during U.S. President Nixon's 1972 visit, setting the tone for the Honqi Red Flag lineage that continues today.
The newest H7 and ultra-luxury L5 presidential-spec limousines are 5555mm long, and powered by a 300kW Toyota Crown-based V12. At 3150kg, the Chinese oddity slurps fuel at a prodigious 20L/100km.
Vladimir Putin – ZIL-4112P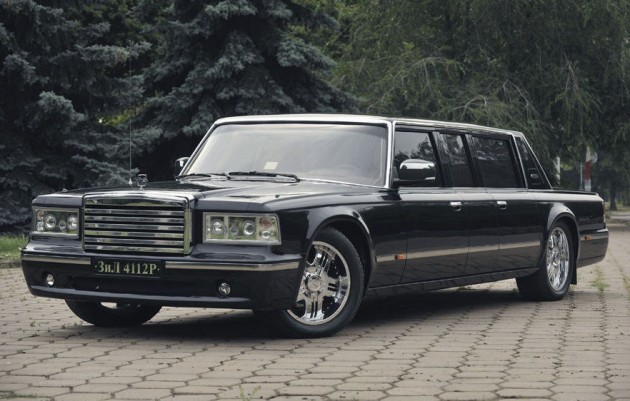 Bear-wrestling Russian President Putin is typically ferried around in a locally-made ZIL limousine. A boxy-shaped curio, with exterior styling stuck in the 1980s. The latest iteration, while sporting the same shape and window-profile of its predecessor, has a 7.7-litre V8 and modern six-speed automatic, as well as being weighed down by the requisite security arsenal.
Apparently, for unspecified reasons, Putin is unhappy with his latest chariot and wants a redux, which could cost millions of rubles to develop.
Kim Il-Sung – Mercedes W140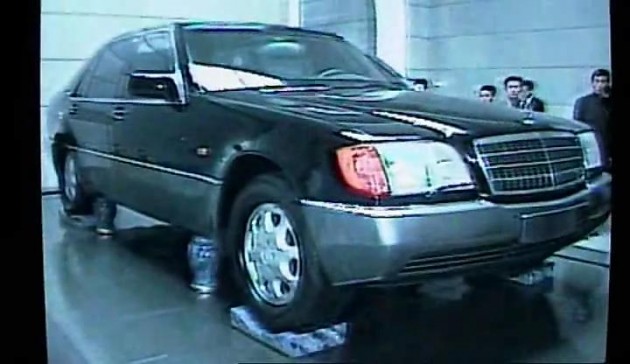 When North-Korean leader Kim Il-Sung died, 1000 cranes descended from the heavens to take Kim Il Sung, but the cries of the people were so great they left him on Earth to eternally be their president.
Or so the official news channel of the Democratic People's Republic of North Korea (DPRK) would have you believe. The grandfather of current leader Kim Jong-Un is still recognised as the Eternal President of the Republic. As such, he resides in a large mausoleum, encased in glass, Snow White style, with all of his worldly luxury possessions, including his prized black W140 S-Class Mercedes (above). Improverished and starving members of the public are welcome to come and bask in the material luxury of the departed Dear Leader.
Adolf Hitler – Mercedes 770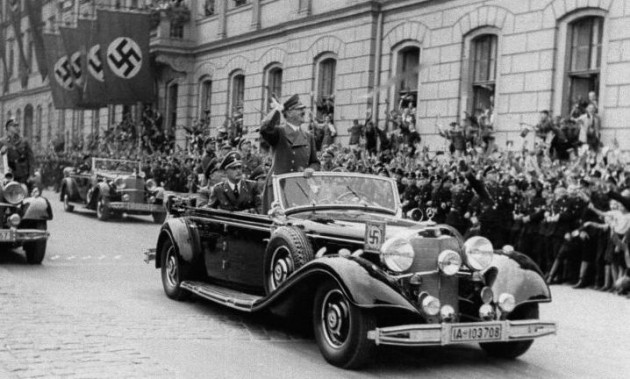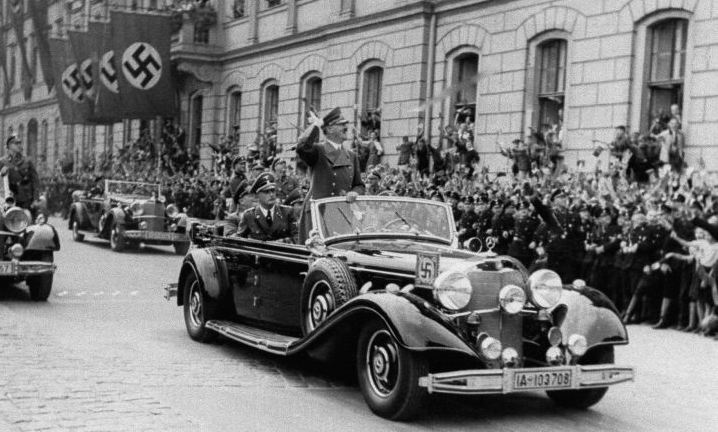 While Hitler may have been a proponent for the Volkswagen Beetle for the German everyman, the mass-murdering Nazi dictator liked to ride around in lavish three-pointed star luxury himself. Also known as the Mercedes Großer, the 770 was named after it's enormous 7.7-litre straight-eight engine. A supercharger was available, and with good reason, the thing was between 5.6 and six metres long, and weighed over 2700kg. Mercedes-Benz no doubt prefers to avoid this association.
Tony Abbott – BMW 760iL Protection (generic example shown above)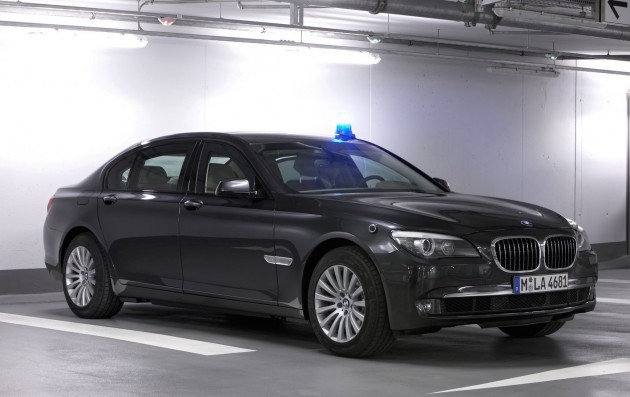 Australia has a long and proud history of locally-manufactured Ford LTD's and Holden Statesman/ Caprices parading around members of parliament and dignitaries. So, it was with shock that when the time came to replace the armoured C1 WK Caprice as Australia's Prime Ministerial vehicle, our (still being produced) local cars were snubbed in favour of BMW's armoured 7 Series.
At $500,000, the bomb-proof 760iL Protection is an impressive bit of kit, but Holden and local armour-and-security specialist BAE systems reportedly already had arrangements with the government in place, only to be kyboshed at the last minute.
Australia now has the curious honour of being one of the few countries in the world who design, engineer and manufacture cars, yet they aren't utilised by the head of government.