Another trailer of the hotly anticipated new movie Rush has hit YouTube. The latest trailer introduces James hunt, a character based on the F1 driver, played by Chris Hemsworth.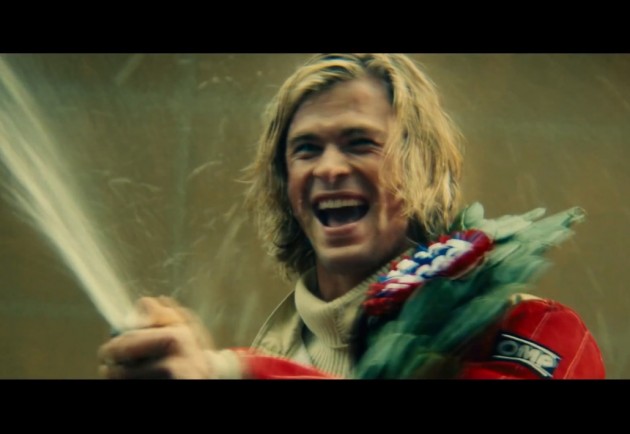 As we know, the new movie, directed by Ron Howard, is staged around the Formula One Championship scene of 1976. Based on a true story, the movie reenacts the lives led by racers James Hunt and Niki Lauda.
Both Nikki Lauda and James Hunt are not only interesting due to their F1 successes, they also lived very unconventional lifestyles, which often kicked up lots of controversy.
Hunt was known for his aggressive driving style on the track, while Lauda was known for his dedication and consistency. Off the track, Hunt was known for his playboy lifestyle, while Lauda was much more political and often got involved in the workings of the championship.
Rush will make its debut on September 27.