While the new Porsche 911 GT3 has already been revealed, the attention now is on the next GT3 RS hardcore 911. Some details are starting to come through from overseas.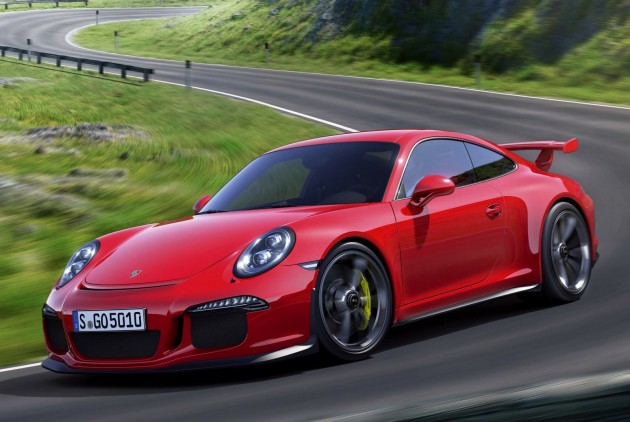 According to a recent Automobile Magazine report, the 991 911 GT3 RS is expected to be even lighter in weight than the GT3 with help of a new carbon fibre roof and carbon rear wing. It's also set to come with a wider body than the GT3, potentially using panels from the 911 Turbo.
With a fatter stance and more grip, the new model is likely to see some engine output increases. The report says power could come from a 4.0-litre naturally aspirated flat six, like what was seen in the previous-gen GT3 RS 4.0. A tweaked version of the current 3.8-litre is also possible. Either way, power is expected to be bumped up from the current 350kW to around 370kW.
Perhaps the most interesting, and potentially controversial aspect to the new model will be down to the transmission. Although the GT3 now only comes with a PDK dual-clutch auto, word has it the RS version will also use the self-changing 'box. This could really upset the fans, even though Porsche has been adamant that the new PDK is indeed much quicker than a manual.
Like the predecessor, the RS is set to come with racing-style suspension, a quicker steering system, and a lightweight exhaust possibly made from titanium. It will also come with an electronic-locking differential for optimum traction, and a very stripped out interior for further weight reduction.
The new version is set to hit the market later in 2014. An unveiling may take place sooner.