Opel will be unveiling a new GT Concept car at the 2016 Geneva Motor Show, giving us a preview of a new sports car of the near future.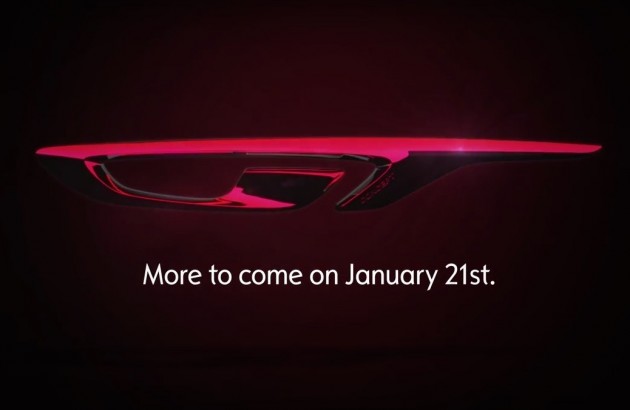 Not much is revealed in the newly-released teaser video, aside from what appears to be the badge, but the main news is the confirmation that such a concept is definitely on the way.
Opel CEO Karl-Thomas Neumann confirmed last month there is a sports car concept coming, saying Opel "reinvents itself" with a "real highlight" at the Geneva show. In the video below he also says we should, "Take a look at Opel with a fresh pair of eyes".
It's believed the concept could be a new version of the Monza concept from 2013, featuring 2+2 seating and a sporty coupe layout. The design is also set to pave the way for future Opel models to follow, and of course it could inspire a future production car.
At the moment Opel doesn't offer a bespoke sports car. Instead, it offers performance versions of its existing core lineup. This concept is set to be an all-new model not based on anything else.
However, speculations suggest it might come with a 2.0-litre turbo four-cylinder producing around 220kW, similar to the unit used in the old Astra OPC/VXR. Unlike the Astra, it's expected to use a rear-wheel drive layout.
Opel is obviously going to be drip-feeding more information in the lead up to the big Geneva event, with the next installment set for January 21. See below for the teaser.
https://youtu.be/th2OF0DC5dc