Fiat Australia is introducing perhaps the craziest little car to ever hit the local market. It's called the Abarth 695 Biposto, and it's essentially a road-going version of a racing car that was used at Bathurst.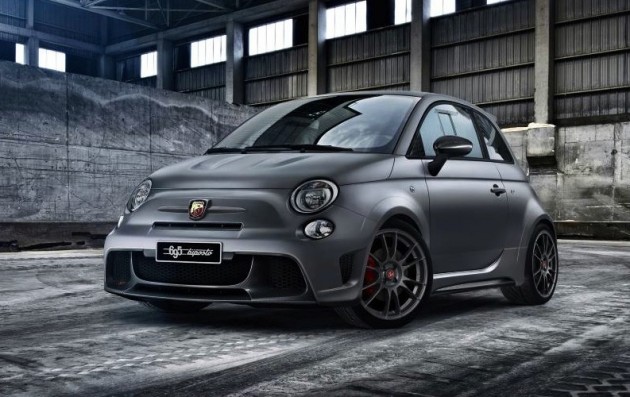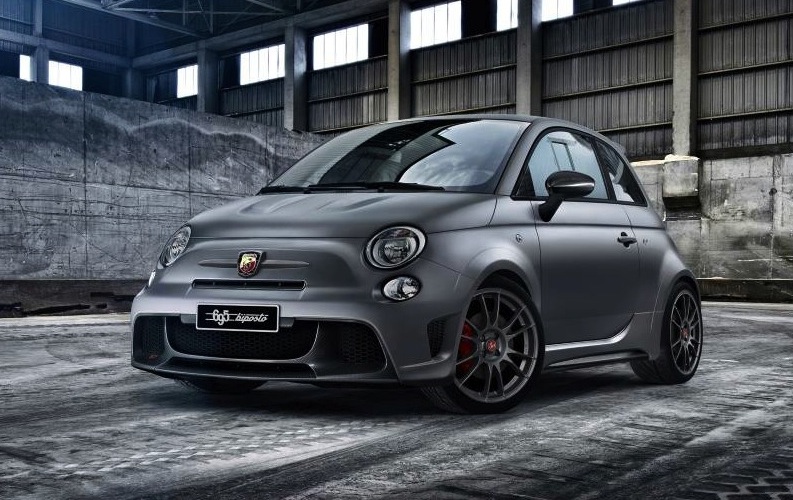 It's hard to believe this little bruiser is road legal, but it is, completely. It comes with a whole suite of race-ready components such as a race-style H-pattern 'dog' gearbox, offering clutch-free rapid-fire changes. This is the first time a street-legal production car has been fitted with such a transmission.
Power comes from a 1.4-litre turbocharged four-cylinder, based on the more regular Abarth engines. Here, it produces 140kW and 250Nm, making it the most powerful Abarth on sale.
Helping it produce the mighty output is a dual-stage Akrapovic exhaust system giving off an almighty bark, a front-mounted intercooler, and plenty of turbo boost pressure. This equates to 0-100km/h in just 5.9 seconds and a top speed of 230km/h.
To keep up with the race-pace tempo of the powertrain, there's also Brembo brakes, lightweight OZ alloy wheels, adjustable dampers, and a titanium Poggipolini roll bar setup at the back. There's also a data logging system inside by MLX – perfect for lap timing and acceleration timing.
Inside, the two passengers sit in Abarth Corsa Sabelt race seats with four-point harnesses, while fixed front windows with polycarbonate sliding panels help to keep weight to an absolute minimum. Speaking of which, the 695 Biposto tips the scales at just 997kg – around 100kg lighter than other 695 models.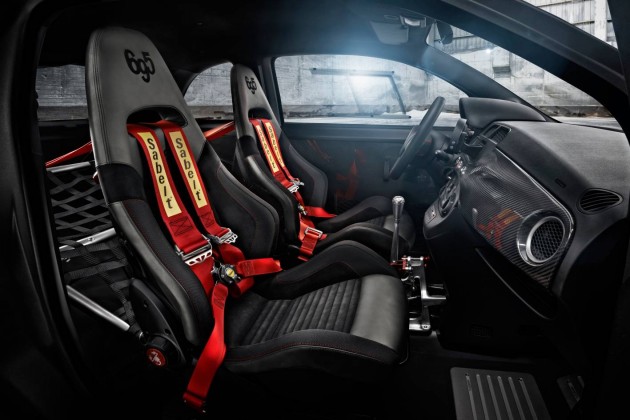 To finish it all off there is a bespoke wide-body styling kit, with unique front and rear bumper bars, side skirts, pumped wheel arches, special wings, and some carbon inserts.
Interested in getting yourself a new track day toy? The new model is available by pre-order at Fiat dealers now. Prices start at $65,000 (excluding on-road costs).