Kia has shown off its third-generation Picanto in sketch form ahead of the A-segment supermini's public reveal early next year.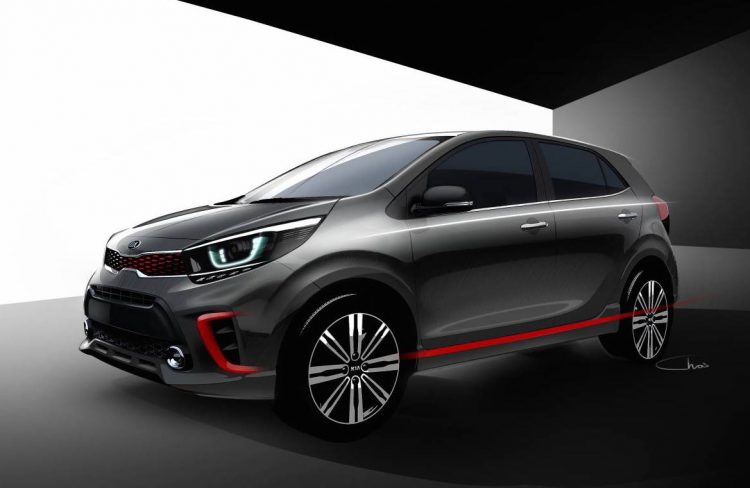 The Holden Spark and Suzuki Celerio rival has been renewed with a classier interior and design language which brings it into line with the latest Rio.
While the current-generation Picanto is offered in Europe in both three and five door variations, the next model will only be offered with the latter bodystyle.
What we can glean from the images is the use of red accenting throughout the grille and lower bumper which implies a sporty variant may become available. The CNC-milled wheels look pretty sporting as well. The rest of the car appears more mature than the model it replaces.
Inside, a new tablet style touch-screen takes pride of place on the dash, above a chrome spear and a dash which emphasizes horizontal lines. The climate control switches appear upmarket, as do the Rio-style toggle switches underneath.
The three spoke steering wheel looks pleasant to hold and appears to have aluminium trim on the lower spoke.
Although there's no word yet on when the next Picanto hits the Australian market, it would be safe to expect this to occur some time next year, after the all-new Rio launches.