It was only a matter of time before Lexus started introducing its new 2.0-litre turbo-petrol four-cylinder engine, debuting in the NX 200t, into other models. Now it's confirmed in the form of the RX 200t.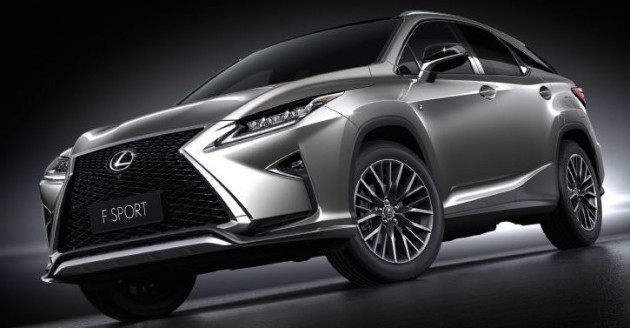 The 2.0-litre turbo unit is the first turbo-petrol four-cylinder Lexus has ever offered. In the RX it will become the replacement for the current RX 270 level grade. Output figures haven't been officially confirmed, however, the same unit produces 175kW and 350Nm in the NX 200t. RX chief engineer Takayuki Katsuda said,
"Compared to the current-generation RX 270, you'll notice that a major appeal point of the RX 200t is its ability to deliver seamless and continuous acceleration up to the mid- to high-speed range."
The unit uses VVT-iW variable-valve timing (wide) and a low-inertia twin-scroll turbocharger, along with an air-to-liquid intercooler. It operates in both conventional Otto cycle and Atkinson cycle depending on demands to optimise fuel efficiency. Backed up to the engine is a six-speed automatic.
Lexus is likely to introduce the new 2.0-litre unit in many of its vehicles in the future. We're especially waiting for it to arrive in the IS sedan, potentially replacing the comparatively thirsty IS 250 and its naturally aspirated V6
Finer specifications and details of RX models destined for the Australian market are yet to be finalised. It's confirmed the new model, showcasing an all-new design, will arrive on the local market early in 2016.
The current-gen RX has been on sale in virtually the same form since 2008, aside from a facelift in 2012. In Australia it's available with three different engines including a V6 hybrid, in the case of the range-topping RX 450h.