Nissan has released a third update on the interesting Nissan Juke-R concept. This time its a video showing the muscly SUV's new roll cage system being put together, and a sub frame and mounting points for the 3.8-litre Nissan GT-R engine and transmission.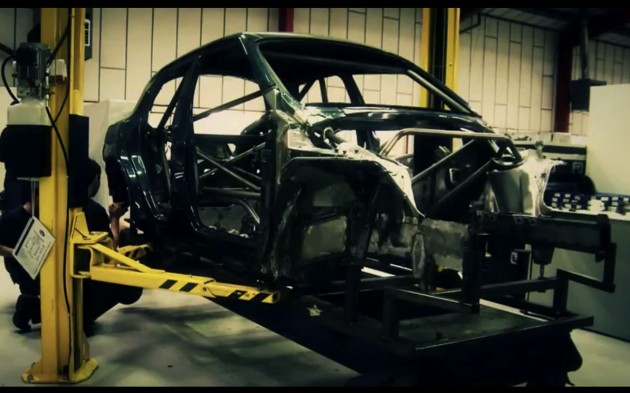 As previously reported, the Nissan Juke-R concept, or project, is being developed almost for fun by Nissan engineers. Nissan will be using it as a base to test the public's reaction though, in regards to a sports variant of the Nissan Juke.
The potential for a production version could be there, but it wouldn't be as extreme as this Juke-R project. A production sports Juke would likely feature a more 'civilised' setup, offering a high-performance engine not quite as full-on as the GT-R package we have here.
The Nissan Juke-R project involves a completely redesigned chassis and suspension layout with, as you'll see in the video below, a sophisticated roll cage system. It will also feature the Nissan GT-R 3.8-litre twin-turbo V6 engine and driveline with 390kW/612Nm, capable of 0-100km/h in just under 3.0 seconds.
Click play on the video below to see the Nissan Juke-R concept coming together. We can't wait to see this thing being tested out on a track. Stay tuned for more videos.