This is perhaps one of the most modified – in every way – GT-Rs we've ever seen. It's the HRE Wheels Nissan GT-R and it features a fat widebody kit and a 942hp tuned twin-turbo engine.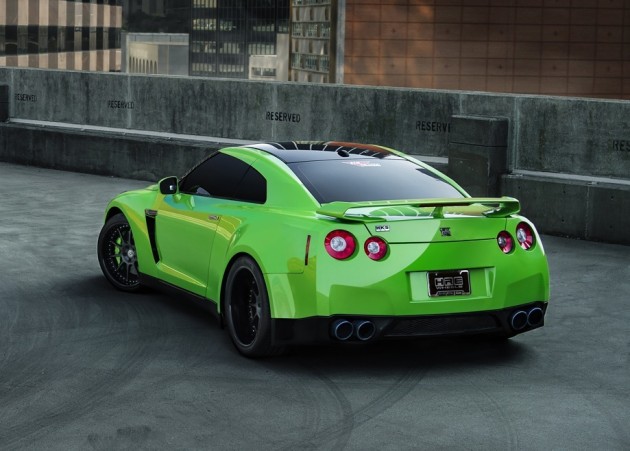 In standard form, the 2012 Nissan GT-R is already an awesome piece of work. It's able to smash 0-100km/h in just 2.8 seconds, making it one of the quickest vehicles currently on the market. It's no wonder tuners are getting hold of them and extracting mega performance.
To start with, the HRE Wheels Nissan GT-R features a heavily tuned engine. The standard turbochargers are replaced by huge HKS GT 800 items, while there's now a full AMS high-performance fuel system running the show.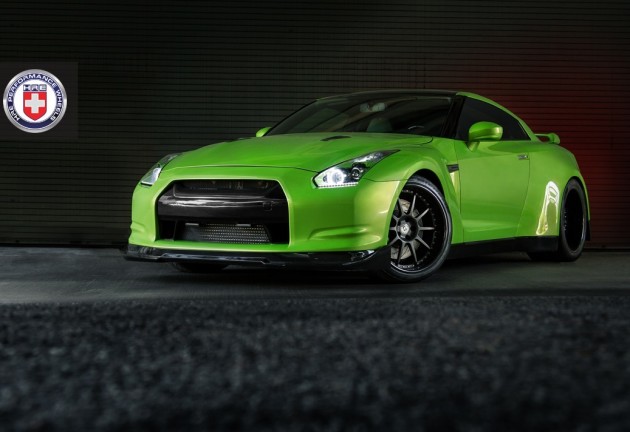 A 50mm wastegate is also fitted, connected to a custom exhaust manifold and GReddy titanium exhaust system. Keeping intake temperatures down is a large front mount GReddy intercooler.
The complete package is known as the JoTech Stage 5 kit, and is said to be one of the most powerful street setups around. Power is rated at a massive 703kW (942hp) – 300kW more than the standard car.
As for the exterior, the GT-R body has been transformed to offer a muscular widebody stance with pumped front and rear wheel arches – from the back it looks ultra tough – and a Stillen front splitter. Sitting in the arches are a set of HRE 593RS satin black deep dish alloy wheels.
Other upgrades include a beefier braking package with AP Racing calipers and CL RC6 pads, Stillen brake lines, and a set of Eibach Pro lowered springs, while the entire body is painted in Lamborghini Verde Ithaca green.