We haven't seen much in the form of tuning of the new Alpine A110. And that's a little odd, we think, considering it runs with a version of the Renault Megane RS's engine – surely there are loads of upgrades out there for that?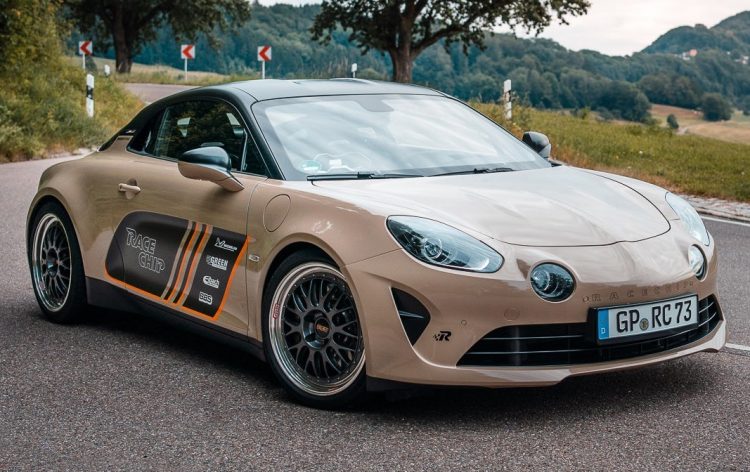 German tuning company RaceChip has come up with a range enhancements to extract more from the 1.8-litre turbo. In standard form the engine produces 185kW and 320Nm. This is slightly down on the Megane RS, which runs a very similar engine only the key figures are 205kW and 390Nm.
Resisting the temptation to simply instal the Megane's engine into the A110, RaceChip has devised three light engine software updates, including the S, RS, and GTS Black. Going for the S only sees minor changes but offers the user five different mapping settings to play around with. RaceChip also claims fuel consumption is cut by up to 10 per cent.
Moving up to the RS tune, it includes six mapping programs, with power increased to 217kW and torque lifted to 387Nm. It also provides fuel savings of up to 10 per cent, according to the company, and it comes with a limited one-year engine warranty.
At the top of the upgrade options is the GTS Black package. It comes with seven mapping settings and promises up to 15 per cent fuel savings. More importantly, engine outputs are lifted to 223kW and a hard-hitting 470Nm. It comes with a two-year limited warranty for the engine, as well as a warm-up timer.
RaceChips has put together a cool Alpine A110 project car to show off the possibilities. It features black BBS alloy wheels, a full RaceChip decal kit, and an unusual-but-appealing soft cream exterior. Check out the video below to see how the car performs on a dyno.