The sporty new Range Rover Evoque is Australia's most popular medium SUV in the over $60,000 category. To spice things up even more, Land Rover is believed to be working on an Evoque R or 'Sport' version.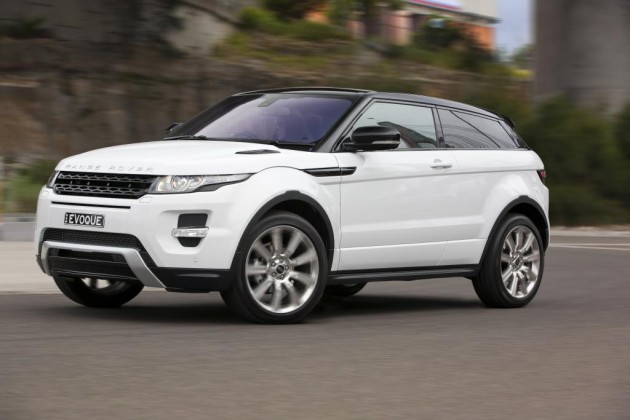 As far as we know, Land Rover is still considering a performance version of the Evoque. Earlier last month Land Rover Australia told us that no plans had be made for a performance model, however, a convertible version might be more likely. This is especially since the company has even gone to the length of creating a concept version.
According to international reports though, development of a performance 'R' version is already underway. They say it will feature Jaguar's new 3.0-litre supercharged V6, in 250kW tune. The engine was recently announced for the XF and XJ.
Reports have even speculated a possible 0-100km/h time of under seven seconds. With 250kW and 450Nm on board, it would be highly possible.
(The current most powerful model is the Evoque Si4. It features a 2.0-litre turbocharged four-cylinder producing 177kW. We've previously timed 0-100km/h in 7.7 seconds.)
An Evoque R would likely come with other sporty highlights, such as bigger brakes, sports suspension, and interior revisions.
Nothing is official at this stage. We'll keep track of this one and keep you updated.