Lexus has prepared a special video paying tribute to the astonishing LFA supercar. The limited-run coupe went out of production late in 2012, however, a successor or at least a sports car borrowing from its technology is expected.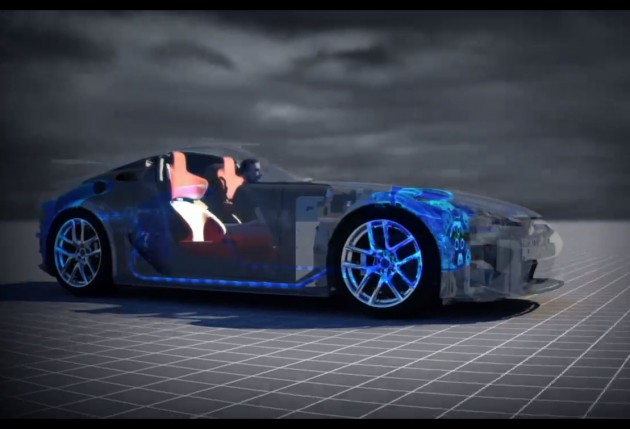 Just 500 examples were ever made, and each were hand built by just 150 people. Each feature a mostly carbon fibre construction, a hydraulic rear wing, and a sharp and very low front spoiler system, all aerodynamically optimised for maximum performance.
Under the bonnet sits perhaps one of the most exquisite production engines made, to date. It's a 4.8-litre naturally aspirated V10 producing 412kW at an incredible 8700rpm (redline cutoff is 9500rpm). It's able to propel the coupe from 0-100km/h in just 3.7 seconds.
For driving enthusiasts, the LFA is right up there as one of the most desirable cars of this era. Although a specific successor has not been confirmed, much of the technology will trickle through to future Lexus vehicles. Fingers crossed we see another fine example being made soon.
Click play below to take a look.