Varley, a Queensland-based industrial transportation company, has unveiled an all-new fully electric supercar called the Varley evR450 at the 3rd Annual Australian Electric Vehicle Conference in Brisbane. The evR450 is being dubbed as Australia's first ever electric supercar.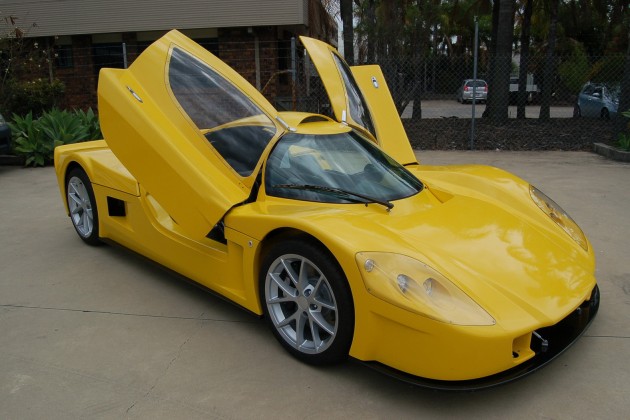 Coming from a company that usually makes things like airport transportation equipment and other industrial electric buggies and carts, the looks of the Varley evR450 alone are quite appealing. It features a very low profile body with the supercar must-have scissor/gullwing doors. The Varley evR450 also features a wrap-around cockpit-style windscreen and an elegantly finished tail.
Underneath, the Varley evR450 is powered by an electric battery pack capable of providing a range of around 150km. A 300km range battery is optional. It is believed the system comprises of two electric motors providing around 300kW and 1000Nm.
Varley hasn't provided official specifications of the system but says it is powerful enough to propel the Varley evR450 from 0-100km/h in just 3.8 seconds. Varley says it'll also reach a limited top speed of 200km/h.
John Bettini, Varley Electric Vehicles division manager, said in a recent statement,
"You could expect seeing our driving on Queensland roads as early as January 2012. We are proud of its technology based on Varley's long experience in electric vehicles and our close relationship with Tritium and Ultramotive, two other local technology companies".
Despite the company never having produced a road-going performance car before, with over 125 years experience in developing similar electric drivetrains for other vehicles, the Varley evR450 could offer an unrivalled level of expertise and reliability.
The Varley evR450 will go into production at the start of 2012, with prices expected to kick off at around $200,000. What do you think of it?