While this Koenigsegg factory tour video might not show you how the supercar maker assembles the suspension, or show you how the hand-built engines come together, it is just a nice artistic insight behind the scenes at the Koenigsegg factory – builders of some of the fastest cars of our generation.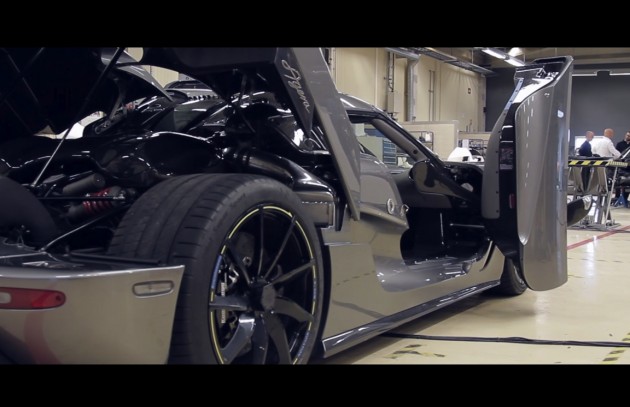 It was produced by Dutch auto publication dough'nut.com who also get a drive in one of the beasts on an empty air strip.
If you look closely, you'll see the Koenigsegg Agera and Koenigsegg CCXR show their not-so-ugly heads, as well as the man with the famous name, Christian Koenigsegg.
Towards the final part of the video, one of the most expensive sports cars on the market throws itself into tyre shredding donuts. Enjoy.