Remember the awesome GReddy 35RX Nissan GT-R previewed late last month? A nice video showcase has just been put together showing the 1250hp beast at Fuji Speedway.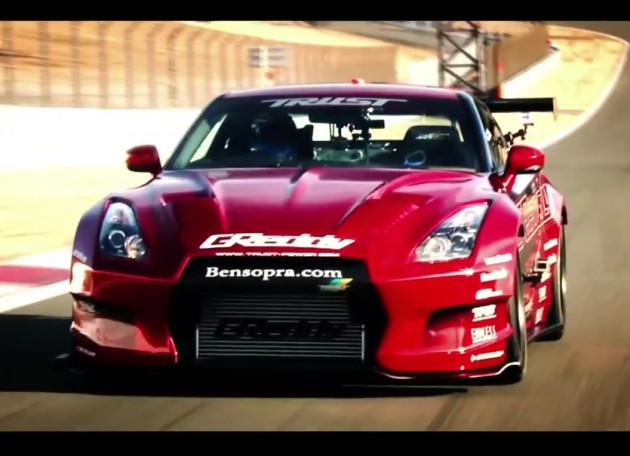 The car made its official debut at the 2012 Tokyo Auto Salon last week. It features a full widebody BenSopra bodykit adding 100mm to the GT-R's width, custom suspension and race interior, and a 4.3-litre stroker twin turbo V6 engine using twin TD06SH-20G turbochargers.
The finished GReddy 35RX Nissan GT-R package produces 1250PS (920kW). As you'll see in the video below, it's mighty fast, capable of cracking 330km/h down the main straight at Fuji Speedway.
Other features include a Type-29 intercooler, DCT cooler kit, DCT cooling pan, high-flow intake manifold, GReddy exhaust, and Art Factory Livery. Take a look below. What monster of a GT-R.