With a long line of AMG coupes before it, the Mercedes-Benz C 63 AMG Coupe will be an exciting new arrival. Given the sedans hero status amongst car fanatics, we're sure it'll be a hit here in Australia.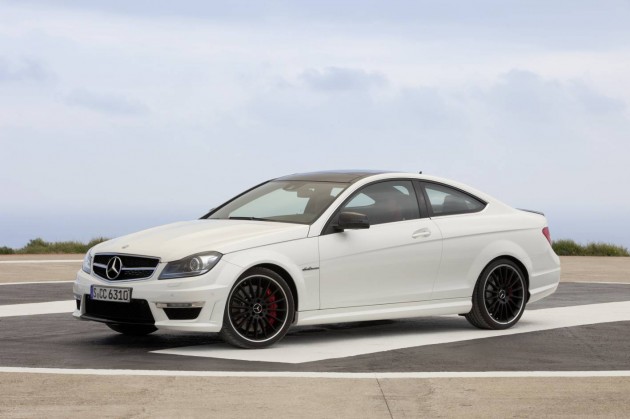 Power comes from none other than AMG's naturally-aspirated 6.3-litre V8 engine, pumping out a maximum output of 336 kW and a peak torque figure of 600 Nm. It'll accelerate to 100 km/h in 4.4 seconds with a top speed of an electronically limited 250 km/h.
If that's still not fast enough, you can opt for the AMG Performance package. With that you'll get forged pistons, connecting rods and lightweight crankshaft adopted from its older brother, the SLS AMG – overall this saves 3kgs of weight which significantly reduces inertia and overall responsiveness of the engine, resulting in 22 extra kilowatts.
The new C 63 Coupé has received all the technology updates that the C 63 AMG Saloon and Estate models have. Fuel consumption is also down with all new model C 63s, thanks to the AMG SPEEDSHIFT MCT 7-speed's "Controlled Efficiency" mode, and an all new power steering pump.
The Manufacturer's List Price (MLP) for the Mercedes-Benz C 63 AMG Coupé is set at $154,800, with the AMG Performance package adding an extra $14,900 to the bill.
The all-new Coupé is said to go on sale in Oz around September. Keep an eye out on the site for a full review once this new AMG beast hits our shores.