Ford is running a competition at the moment called the 'SEMA Mustang Build Powered by Women'. It's currently down to three specially prepared Mustang builds that have been designed by women.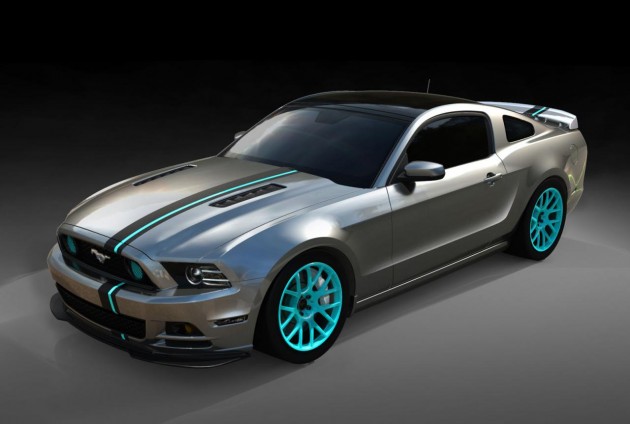 Ford is asking for votes on what everyone thinks is the best one. The proposal with the most votes will be built as a concept and shown at the 2012 SEMA sh0w later this year. It will then be auctioned off, with proceeds going to the SEMA Memorial Scholarship Fund.
So, the candidates. Starting with a proposal called the Chromatic Mustang (above). As the name suggests, this build goes for a chrome theme. The entire body is chrome for the ultimate flashy look, which also accentuates the neon highlights, the bright cyan wheels, and the white leather interior. The Chromatic also features 'track' suspension for more focused handling.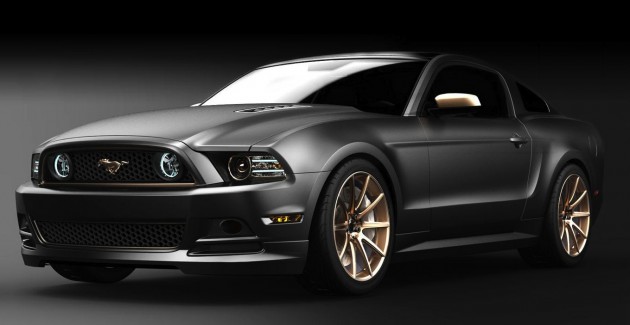 Next up is the High Gear Mustang developed by Jennifer Seely. It goes for a 'jewellery' theme, featuring a soft grey exterior colour contrasted by gold alloy wheels and side mirrors. The overall theme is designed to blend luxury and power.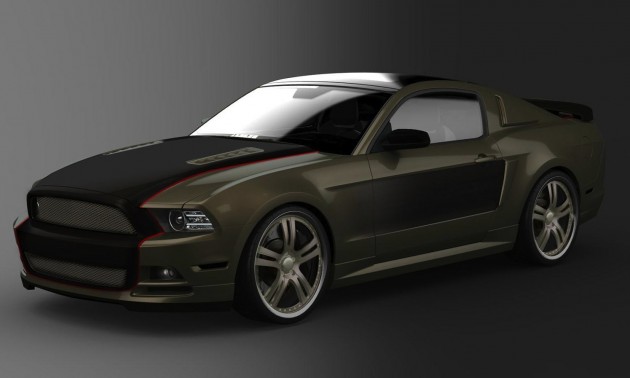 Lastly we have the proposal by Theresa Contreras. It's called the Fast Metal Mustang and it features a distinct two-tone green/brown and black colour scheme, with bespoke alloy wheels, and an aggressive colour-coded mesh grille in the front end.
All three cars go for a rather subtle enhancement theme, mostly changing what is already there. What do you think? Which do you vote for?