Remember the bright green Lexus LFA spotted on the streets from yesterday? Well it seems the 'AD-B' model is not a special, last hurrah version of the LFA, and it will not go into production.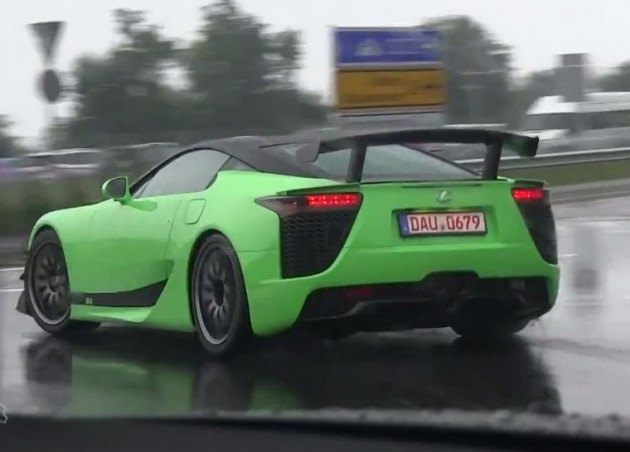 According to Etienne Plas, senior manager of product communications for Lexus Europe, the hyper-coloured prototypes that have been spotted are simply test models owned by the Toyota Motor Corporation. Plas recently cleared up the speculation, saying,
"These LFA units spotted at Nurburgring are one-off vehicles developed by the TMC technical division, and are currently being tested for technical purposes only. We have no plans to produce and sell any new special edition of the LFA."
It's still a bit unclear what sort of test models these are, or whether or not they are a test bed for an upcoming production sports car of some kind.
Some have speculated that underneath, the test models could feature prototype running gear for an upcoming new Lexus SC, inspired by the LF-LC concept.
There's also the chance Toyota is beginning to test out systems for an upcoming Lexus LFA successor. However, plans of a new model are yet to be confirmed.