Those of us who are used to spending countless hours trolling around YouTube will recognise the channel TaxtheRich100. The channel has just released a new video showing a Ferrari F40 GT no less, rallying around a yard.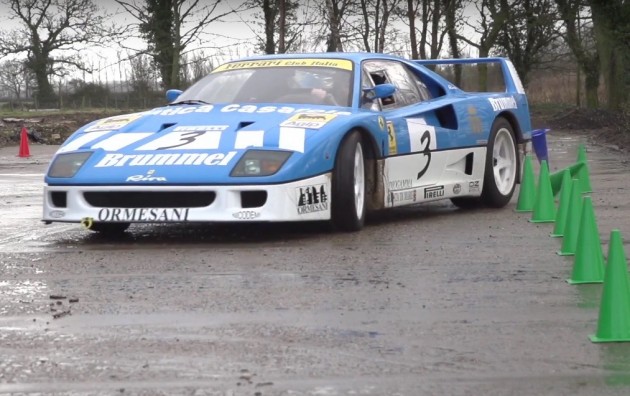 Renowned for posting videos of very exotic supercars being driven in unlikely ways, the channel has come up with a beauty this time. The Ferrari F40 GT is a special edition model inspired by the LM racing version, with just seven examples ever made.
It would be a treat to see such a rare car, let alone one being driven through what is described as a "Farmkhana" course. The driver flicks the F40 sideways on every occasion possible, clipping cones in Ken Block rally style.
In the engine compartment lies a 2.9-litre twin-turbo V8 churning out around 430kW. Considering the F40 uses a carbon fibre body – one of the first production cars to ever incorporate the lightweight material – the power-to-weight ratio would be insane. Click play below to watch the fun.