The Lexus NX has come in for a mild facelift for MY2018, after initially being introduced in 2014. The finished product made its debut at the 2017 Auto Shanghai motor show.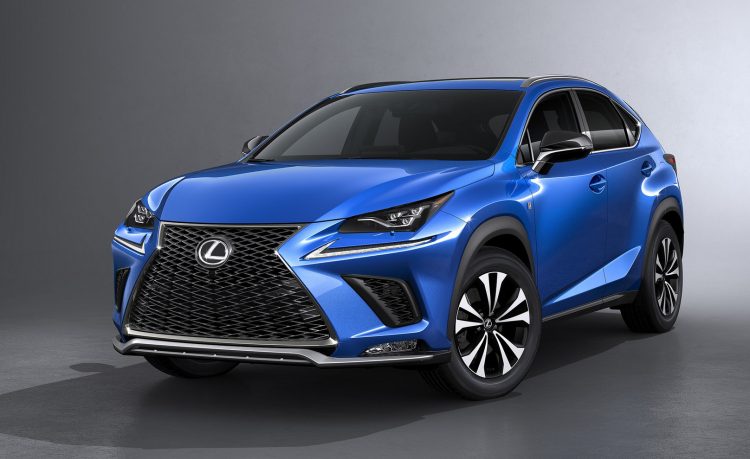 They might be hard to spot but there are some styling revisions for model year 2018, including new triple-projector headlights becoming available, smoked chrome trimmings applied to the grille, and a reshaped lower front grille and relocated fog lights.
Around at the back there's been some refreshments, with a new lower bumper bar incorporating some of the front end design themes, while also pronouncing a wider and lower look. The taillights have also be altered slightly to emphasise the 'L' shape lens.
Inside there's be some changes, with a larger LCD interface becoming available, growing from 7.0 inches to 10.3, while the climate controls have been updated "dramatically" so it's simpler to operate. Some of the buttons have been removed, now with four main toggles.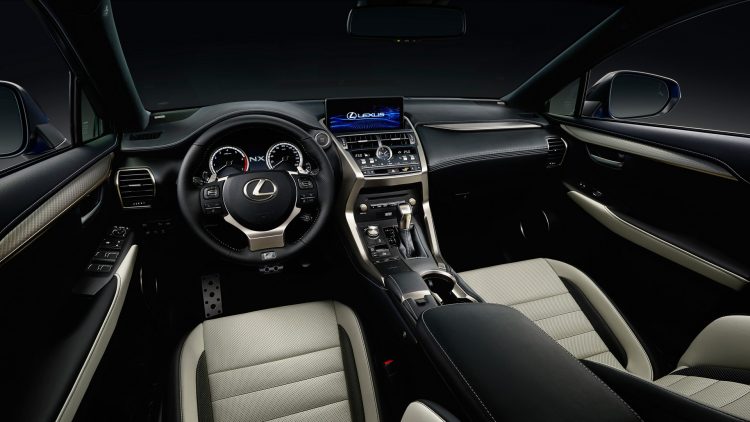 No huge changes are made under the bonnet, however, the NX 200t is now called the NX 300, although featuring the same 2.0-litre turbocharged petrol four-cylinder engine. This aligns with the NX 300h, which uses a 2.5-litre petrol engine and electric motor assist hybrid system.
Ride and handling has be improved thanks to suspension tweaks, with springs, stabilisers, and bushes all retuned to enhance turn-in response and mid-corner balance. New dampers have been put in place for a smoother ride, too. Perhaps the biggest difference is the introduction of Adaptive Variable Suspension, which is now available on certain models. Speaking about the facelift, Takeaki Kato, the Chief Engineer of the NX, said:
"For the new NX, we made bold refinements to the design, elevated its performance and added new features to enhance its comfort and convenience. The new NX still possesses the same elements that have made it popular in the past—a sharp design, everyday convenience and driving pleasure that will satisfy all enthusiasts—but the vehicle as a whole has evolved dramatically, as you're bound to see and feel when you first experience it."
The new model is expected to go on sale in Australia later this year. Prices and finer details are yet to be announced.