Some intriguing patent images have surfaced online showing what appears to be a rally-ready version of the Range Rover Evoque. The patent was apparently filed in China.
The background behind the images and what Range Rover is planning is a little hazy at this stage, with two main possibilities floating about; a rally team could be looking to patent a specific race design, or, Range Rover could be planning to build a limited number of race-ready off roaders.
Judging by some of the features, it's going to be a very serious rally vehicle. There's a large bash plate under the front apron, guttered out wheel arches for maximum wheel travel, big vents in the bonnet, and a huge roof snorkel on top.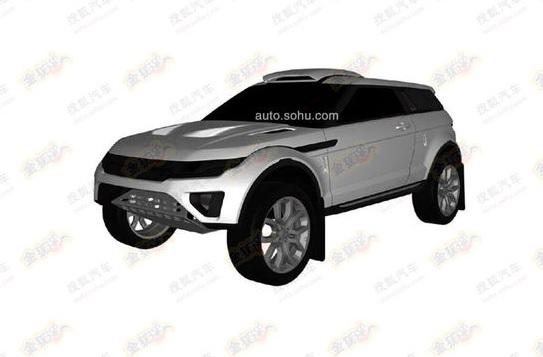 There is a bit of a history in regards to dedicated and completely stripped out race-prepared Range Rovers. You only need to take a look at any of the Bowler creations to see what we're talking about.
Bowler and Range Rover announced a partnership deal last year, which further hints that this could be a future limited-run production model.
Whatever it is, a full unveiling is expected to take place at the 2014 Beijing Auto Show in April given the Chinese connection to this patent application.