We're currently testing the 2016 Jaguar XE S sports sedan, which comes with the company's cracking 3.0-litre supercharged V6. How does it go? How does it handle? And, more importantly, can it fend off the tough rivals from Germany?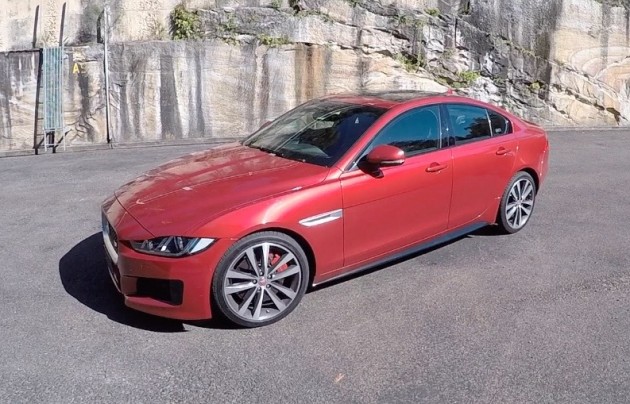 Before we put together our usual in-depth written review and performance test video, we'd thought we'd give you a bit of a preview of the new beast. It is a beast too, with its 250kW V6. In fact, it is currently the most powerful flagship mid-size premium sedan, excluding the M3 and C 63 AMG outright sports cars.
On first impressions, it's a spectacular vehicle. It handles like a dream, with really solid grip and stability at all speeds. The eight-speed auto is a also a delight in manual mode with the paddle shifters. Best of all, it's a Jag, so it's comfortable, refined, and of course very stylish.
What don't we like? The auto transmission calibration isn't perfect when running around town, and the cabin is a tad confined compared with the German rivals. But most of all, why isn't there a bi-modal exhaust option? Maybe there's an 'XE R' in the works that will bring that? We'll have to wait and see.