Since the sudden resigning of long-time Ferrari boss Luca di Montezemolo, the Ferrari brand has announced it will be unveiling a special edition model to celebrate 60 years of operations in the US.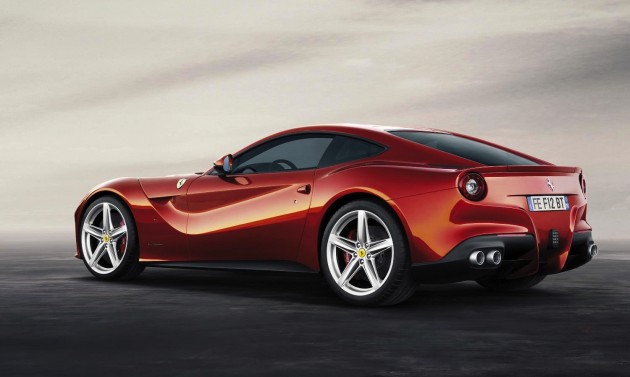 The unveiling of the special model will be one of Luca di Montezemolo's last jobs as boss of Ferrari. It will be built exclusively for the US market, where Ferrari has been selling its vehicles officially for 60 years.
There's been no word on what model it will be exactly, however, it will wear a price tag of around US3.6 million. It will feature a blue exterior with white stripes in honour of the colours used by the North American Racing Team that competed with Ferrari cars through the 1960s, '70s and '80s.
According to reports the model will be based on the company's otherwise flagship car, the F12, which sits in the market as the most powerful 'mainstream' vehicle the company makes aside from LaFerrari.
To refresh your memory the F12 (on sale in Australia from $691,100) comes with a 6.3-litre naturally aspirated V12 engine producing 545kW of power and 690Nm of torque. Acceleration from 0-100km/ h takes just 3.1 seconds.
Just 10 examples will be made, making it a very exclusive car indeed. It's set to come with special logos and build plates, as well as various other unique trimmings compared with the regular model.
The car will be revealed in Los Angeles on October 12 at a special 60th anniversary dinner.
After the presentation and beyond, Fiat Chrysler Automobiles CEO Sergio Marchionne will take over from Montezemolo. Montezemolo has been the boss of Ferrari for 23 years.