Do you live hundreds of kilometers away from civilisation in an Antarctic environment? Nissan has you covered with it's unveiling of the Juke Nismo RSnow.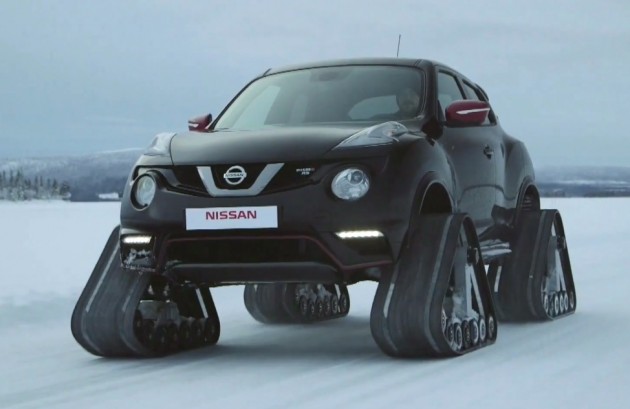 In a fairly low-key fashion, Nissan revealed the RSnow via its Twitter page, but was soon going viral with the hashtag #Snowmageddon2015, Nissan added little to the conversation and let the fans do the marketing for them. Not a bad move really.
Nissan has confirmed that the RSnow is powered by a turbocharged four-cylinder engine producing 160kW, with a limited top speed of just over 100km/h. The engine is mated to an Xtronic gearbox which transfers the power to a heavy-duty set of tracks.
Nissan has made a raft of changes to the front and rear architecture, obviously to accommodate a huge change in tread width, as well as a reprogrammed all-wheel drive torque-vectoring system for when the going gets tough. The Juke rides on special made tracks built by an American company and the system is nicknamed 'The Dominator Track System'.
Its rugged design means the Juke RSnow can be driven through some of the harshest conditions mother nature can throw its way. Nissan says the RSnow is a one-off creation, and was created as a support vehicle for an ice-driving event in Lapland, Finland.