In a bid to compete with high-powered rivals Mercedes-AMG C 63 and BMW M3/4, Jaguar could introduce a V8-engined XE SVR model soon.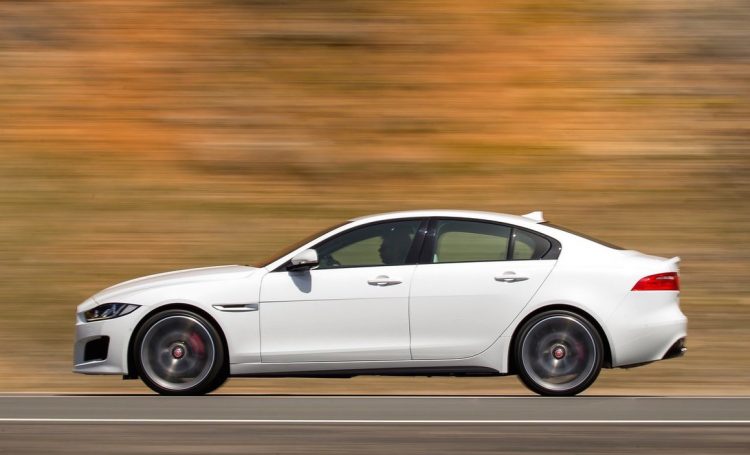 Previously captured video footage has shown a prototype F-PACE SUV equipped with the supercharged V8, likely from the F-Type and certain Range Rover models. Since the F-Pace shares its iQ platform with the XE, it's a logical step to consider giving the smallest Jaguar the same treatment for an XE 'R' variant.
Insiders have suggested this vehicle is on the cards, but it is not finalised or signed off yet. Tightening emissions regulations may yet prove to be a hurdle before it is signed off.
The aluminium-bodied mid-size executive sedan has been moderately succesful this year, with 1333 units shifted to the end of October in Australia (VFACTS). A more sports-focused version would go a long way to increasing its appeal to consumers and give them an alternative to the status quo.
Jaguar is also believed to be working on a range of turbocharged inline six engines as well, so there is a possibility they may elect to pursue this route instead for the hottest Jaguar XE in the range, especially when there's speak of an Ingenium-family six in the works with around 375kW. This might also blend well with tightening emissions laws.
The most powerful and sportiest version of the XE currently available is the XE S (pictured), which uses a 3.0-litre supercharged V6 producing 250kW. PerformanceDrive will keep you updated on any official confirmation that we hear.