Honda is continuing it's excellent advertising campaigns and has just released this cracking video, called 'Keep Up'. It stars the all-new Honda Civic Type R.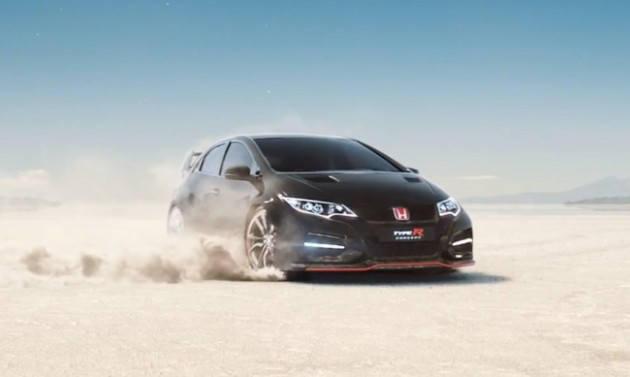 For those who haven't seen Honda's creative commercials, the company has always been pushing the boundaries and coming up with interesting and engaging ideas. For the latest campaign Honda demonstrates that well all can push further than what we think.
To give us an example, the Keep Up ad flashes up words, which become increasingly quicker with each sentence. During the course of each sentence, numerous cars are used, including the new Civic Type R which comes sliding in, in what appears to be production form.
As we already know, the new Type R is set to be one of the quickest and most serious front-wheel drive hot hatches ever made, sporting a 2.0-litre turbo engine producing over 206kW. Honda has its sights set on breaking the Nurburgring lap record for a front-drive production vehicle.
Although many concepts have been shown before Honda isn't going to reveal the full production version until the 2015 Geneva Motor Show next week. So in some ways this is a first look of the car. Click play below to take a look, and see if you can keep up.
http://youtu.be/U8VlX4Ekk80