A handful of lucky journalists in the US have been given exclusive access to a prototype version of the upcoming 2014 Lexus IS. Jay Leno, TV personality and renowned car enthusiast, was one of them.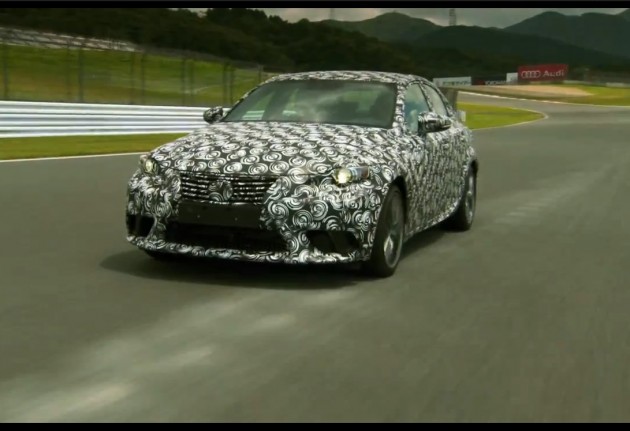 As you can see/hear in the review, the 2014 Lexus IS is set to be slightly longer in the wheelbase compared with the current model, allowing for increased cabin space. It's chassis is also set to be stiffer and more rigid to support even more sporty driving.
It's understood power will come from a similar range of V6 petrol engines as the current model, including the 'IS 250' 2.5-litre V6 with around 154kW, and the 'IS 350' 3.5-litre V6 with around 233kW. For the first time in an IS the engines will be matched up to an eight-speed automatic transmission.
A hybrid variant is also likely to join the lineup this time around, pairing one of the V6 units with an electric motor. A CVT (continuously variable) transmission is expected on the hybrid, like the current crop of hybrid models in the Lexus showroom.
As for the styling, much of its inspiration will be drawn from the Lexus LF-CC concept car, including sharp angles, thinner taillights, and a large 'spindle' grille at the front, in tune with the company's latest design language.
The new model will be officially unveiled at the 2013 North American Auto Show in Detroit in January. In the meantime, check out Jay Leno's first impression review below.