We've probably all had various Batman Lego accessories at some stage in our lives, however, we bet nobody had a Lego Batmobile to the detail and scale of this one.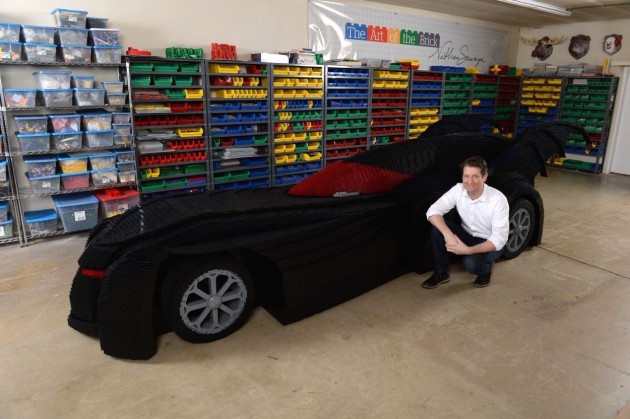 Nathan Sawaya, a renowned Lego 'brick artist' from New York, built the full-scale contraption for the Art of the Brick: DC Comics exhibition taking place in Sydney next month.
It features all of the telltale signs of a true Batmobile; the big rear wings that extend from the wheel arches, a central cockpit, a dragster-like body, and a central flame-throwing jet engine at the back – complete with flames.
Sawaya built the beast with help from DC Entertainment co-publisher Jim Lee, taking around three months to complete, including the use of around 500,000 bricks. We're not quite sure which Batmobile it is, or from what year, but it looks like it is inspired by early editions.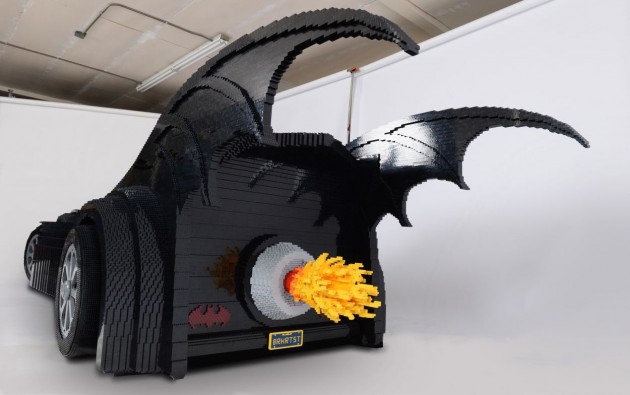 The life-size-like creation is just one of many extravagant Lego builds Sawaya has undertaken. In fact, he usually has a few projects on display at Art of the Brick exhibitions. Sawaya said,
"The museum exhibition is accessible because it engages the child in all of us while simultaneously illuminating sophisticated and complex concepts. Everyone can relate to the medium since it is a toy that many children have at home."
The Art of the Brick: DC Comics exhibition will open on November 21 at the Powerhouse Museum in Sydney.