The all-new, 2018 BMW M5 has landed in Australia, coming in as the most powerful BMW production car ever offered. How powerful is it really? Well, one of the first dyno runs has produced very impressive results.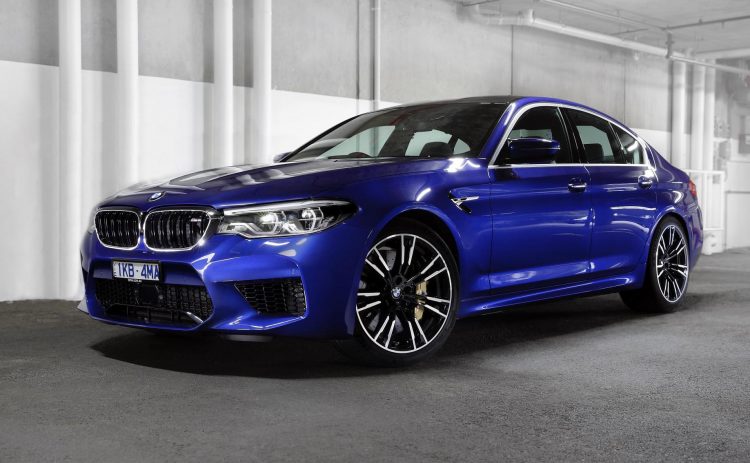 It's not uncommon for manufacturers to understate their power figures, and BMW is known for this especially with its M cars. In factory form the new M5 produces 441kW and 750Nm. One of the first independent dyno runs has surfaced on the 'Tube where a new model laid down an impressive 625hp at the wheels. That translates to an immense 466kW at the wheels.
So, taking into account the driveline energy and so on, the real engine power could be around the 500kW mark in standard form. We don't need to tell you just how insane this level of power is, especially for a large luxury sedan.
According to IND Distribution, the channel behind the dyno run, the best result was achieved in all-wheel drive mode and in Sport Plus, with the car running in fifth gear with its eight-speed automatic. Another run in rear-wheel drive mode in sixth gear returned 593hp (442kW) at the wheels.
BMW Australia launched the new model this week, offering both the regular M5 priced from $199,900, which is around $30k less than the equivalent predecessor, along with a special First Edition with more features and some unique highlights, priced from $229,900 (both excluding on-road costs).
The new model was recently awarded the 2018 World Performance Car of the Year, and judging by this dyno run, we're not surprised. Judges gave the car 8.9 points in the category of performance alone, which was the highest individual score of any vehicle in the marking criteria. Check out the video below showing the results.