More details about car unveils at the Geneva Motor Show are slowly trickling out, with the Mazda HAZUMI Concept set to make an impression previewing a next-gen subcompact car.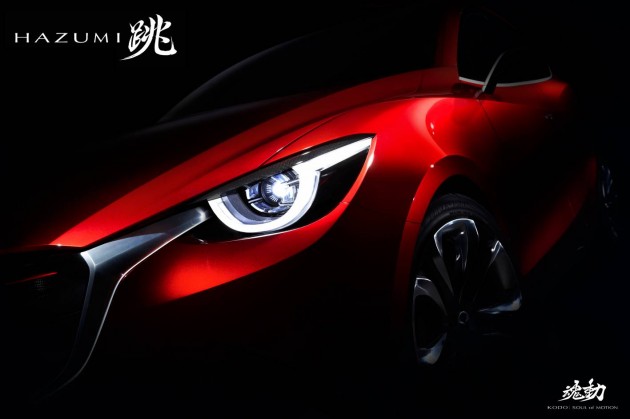 The Hazumi, a Japanese word meaning 'bound or spring up', will give us all some insight into an all-new super compact. Little is known about the concept, but if Mazda is implying the car is full of bounce, then it should be exciting.
Along with the HAZUMI concept's world premiere, Mazda is also set to exhibit all of its latest models, including the Mazda2, 3, 5, 6, MX-5 and CX-5.
The carmaker's new SKYACTIV-D 1.5-litre diesel engine will also be on display, and there will be an exhibit to commemorate 25 years of the MX-5 sports car.
Apart from the curious HAZUMI concept, the Mazda display seems fairly par for the course for one of these big shows. We're looking forward to providing plenty of show coverage from March 6.