Porsche has released a series of videos explaining the new 2013 Porsche 911 GT3, inside and out. The first two of such series have been released, talking about the engine and chassis, and the interior.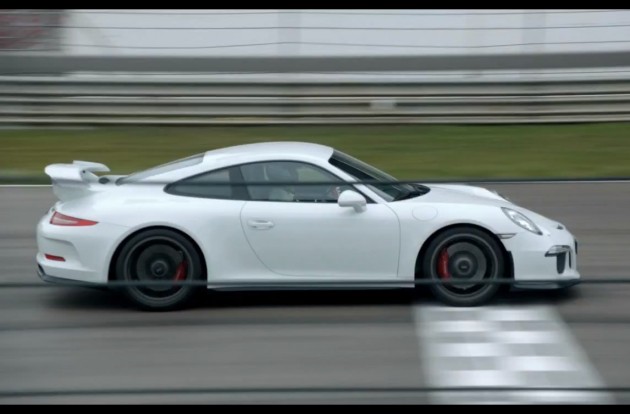 The new 911 GT3 was revealed just over a week ago at the Geneva Motor Show in Switzerland. It brings with it a number of firsts for the GT3, including a dual-clutch automatic transmission, a 9000rpm redline, and lots of new technologies.
The first video below explains the details of the engine and chassis, and the work that went into creating the areas and why. The second video goes over the interior and its functions and features.