BMW and Toyota bosses meet up for a major press conference leading into the weekend, with the two companies looking to work together to develop new technologies. The most interesting news to come from the conference is that the two are set to co-developed an all-new sports car.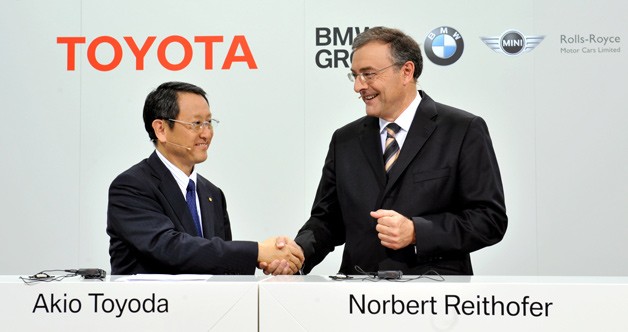 Toyota president Akio Toyoda and BMW chief Norbert Reithofer signed a memorandum of understanding, securing cooperation in four key areas, including the development of new electric powertrains, lightweight technologies, fuel cells, and vehicle architectures.
Dr. Norbert Reithofer, chairman of the board of management of BMW AG, said during the conference,
"We aim to further strengthen our competitive position in sustainable future technologies. We signed a Memorandum of Understanding to this effect today. Over the coming months, we will be exploring possibilities for further cooperation."
Earlier this year it was revealed that Toyota has a development program underway which will see the Japanese company borrowing technology from BMW, specifically, in the field of small-capacity turbocharged four-cylinder engines. Toyoda said during the conference,
"BMW and Toyota both want to make ever-better cars. We respect each other. That is why we already can take the next step together."
Toyoda expressed that with the co-development of new vehicle architectures could come the development of a new sports car.
"Toyota is strong in environment-friendly hybrids and fuel cells … I believe BMW's strength is developing sports cars. I get so excited thinking about the cars that will result from this relationship."
No further details on a particular model of sports car were revealed, however, it is easy to speculate a possible new Toyota Supra or Toyota Celica being developed using Toyota's hybrid technology, paired with BMW's driver-focused chassis expertise.
We will have to wait and see how this all pans out in the coming years.