The new 2012 Chevrolet Camaro ZL1 is shaping up to be a very exciting car. Although it is yet to be released, General Motors has been undertaking extensive testing of the new model, and has confirmed a Nurburgring lap time of 7:41.27.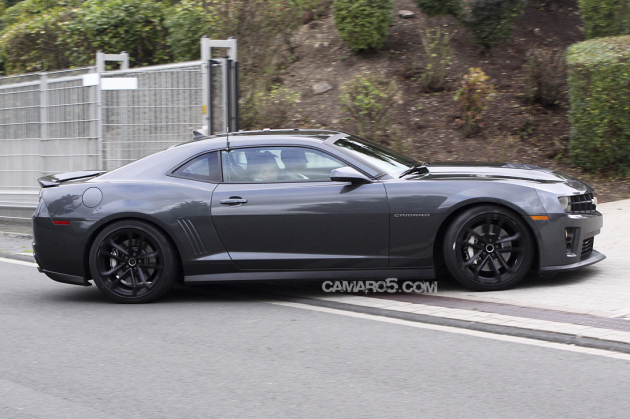 The 2012 Chevrolet Camaro ZL1 will be GM's most powerful Camaro ever made. The company leaked figures a few weeks ago. The ZL1 will use a 6.2-litre supercharged V8 developing a whopping 432kW of power and 754Nm of torque. When it goes on sale in the US next year, it will come in either six-speed manual or six-speed automatic form.
We saw early footage of the new Chevrolet Camaro ZL1 testing at the Nurburgring, but here we have a full lap video of the angry muscle car completing the Nurburgring Nordschleife in just 7:41.27. This puts it in front of very quick cars such as the Lamborghini Murciélago LP670-4 SV (7:42), Mercedes-Benz SLS AMG (7:44.42), and the Ferrari 599 Fiorano (7:47).
Click play on the video below to see how it all went. The lap was set by GM test driver Aaron Link.