A would-be customer managed to roll a brand new, second-generation Audi R8 V10 Plus during a test drive in the UK.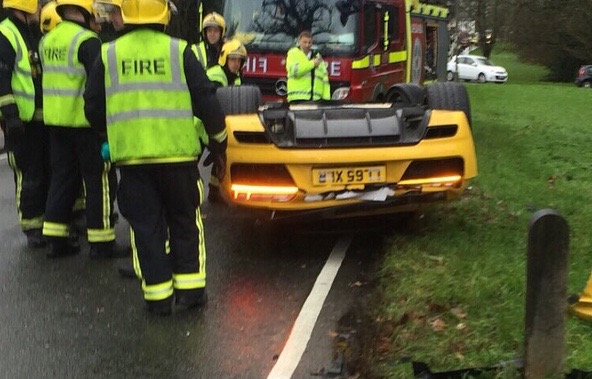 Details are still emerging regarding the exact events of how the accident occurred, however, it's been reported no one was seriously injured in the incident. The driver apparently clipped a kerb at high speed, flipping the R8 onto its roof. Images soon appeared on Instagram.
Judging by photos, the weather conditions weren't the best for a test drive in a high-powered supercar. The R8 V10 Plus comes with a 5.2-litre V10 engine producing 449kW of power and 560Nm of torque. At full throttle it's able to conquer 0-100km/h in just 3.2 seconds.
Rolling a vehicle usually causes significant damage to the pillars and main structure, and in most causes renders the car a non-repairable write-off. It's unknown if this R8 will ever be repaired to live another day. We're sure the overly-eager customer will now be thinking over a few things before making a decision to purchase.