Based on the BMW 650i Coupe, the 2012 Alpina B6 Biturbo is a super-fast bit of gear. We know that. But it turns out it's so quick in fact, it actually surpasses the new flagship BMW M6 Coupe.
Sport Auto magazine in Germany has put together one of its renowned performance test videos, this time of the new Alpina, and the publication managed to push the coupe up to a top speed of 334km/h. Not bad for something that looks pretty subtle on the outside.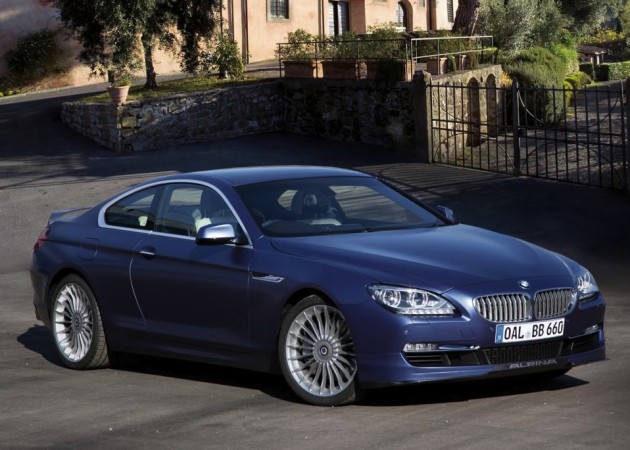 Alpina uses the BMW 4.4-litre twin-turbo V8 as a base, and shoves in new pistons, overhauled turbochargers running 14.5psi, two new intercoolers, and a Akrapovic exhaust system. The engine computer is also changed.
Overall power is increased from the BMW 650i's 300kW and 600Nm rating, to an M6-nudging 397kW and 700Nm. The interior and exterior is also uniquely styled in traditional Alpina form. (For more detail on the 2012 Alpina B6 Biturbo click here.)
As you can see in the video below, the performance of the coupe is just awesome. Sport Auto test drive editor Christian Gebhardt has said that the speedo showed a maximum speed of 334km/h, while the GPS data showed 328km/h.
Take a look at how quick it hits 150km/h in the video below. And it just keeps on soaring.