Opel has pulled the wraps off the all-new Opel Adam city car. The new model could possibly join the Australian lineup down the track, but not during the initial brand launch later this year.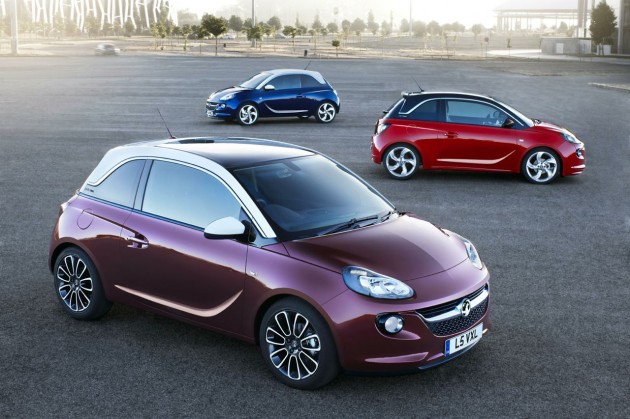 The Adam comes in a choice of three eco-friendly 'ecoFLEX' engines, including a 1.2-litre with 52kW, a 1.4-litre with 64kW, and a top-spec 1.4-litre with 74kW. All engines come with a five-speed manual transmission and can be optioned with stop-start.
Inside, the Opel Adam is set to be one of the first city cars that comes with a comprehensive infotainment system. The system, comprising of a full colour touch-screen interface, is capable of pairing up to various electronic media sources such as Apple iOS and Android devices. This includes enabling internet and GPS functions.
Other technology for the Adam includes an intelligent Park Assist II system which is capable of parking the car for you. This is also one of the first for a compact city car.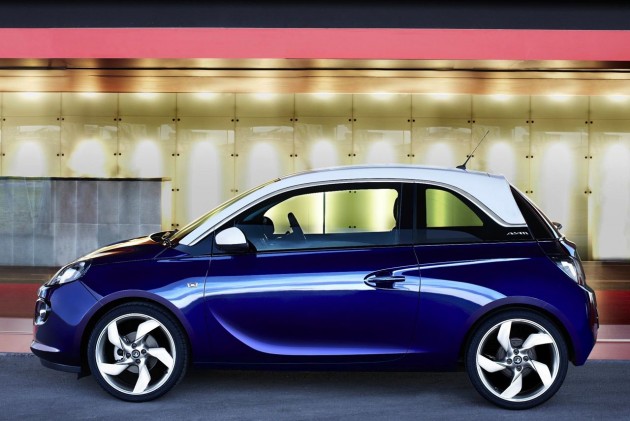 On the outside, the Opel Adam's petite proportions – 3.7 metres in length and 1.72 metres in width – have been engineered not only for compact city living, but also for agile and sporty handling. The Adam uses MacPherson strut front suspension and a compound crank system at the rear.
The layout comes with alloy wheels ranging from 16 inch up to 18 inch in size. Opel says that vehicles optioned with the 17- or 18-inch alloy wheels also come with sports lowered suspension.
The Opel Adam will be available to order in Europe after the 2012 Paris Motor Show in September, with deliveries taking place in January 2013.
As for Australia, there are no official plans at this stage, but things may change during the second stage of the brand launch in 2013. The second stage of the launch could also see the introduction of OPC – Opel Performance Centre – products joining the range.
What do you think of it? It looks pretty funky doesn't it?