More details and pictures have emerged of Tickford's revival plans, the former go faster division of Ford, now handled by Prodrive Racing Australia.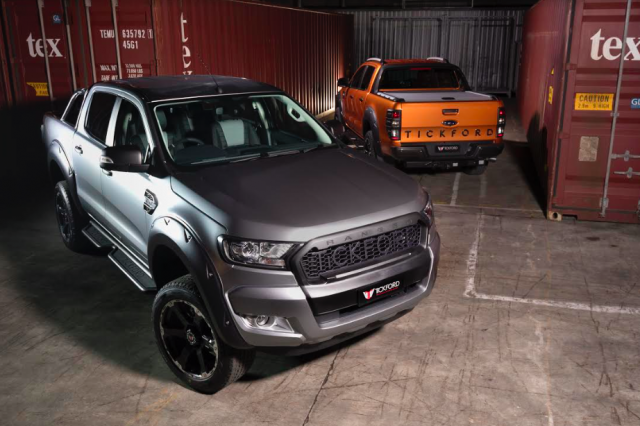 Instead of finished cars, Tickford now specialises in tuning and appearance packages that can be added on to a customer's new car, starting with the Ford Ranger.
Unique parts and body panels are fabricated at Prodrive Racing Australia's facilities, before being fitted to the Ranger.
An upgraded engine yields a 15 per cent increase in power and 20 per cent increase in torque, which should see figures in the region of 170kW and 560Nm. The pack also features a side-exiting exhaust fed by a 2.5-inch cat-back system, ECU tuning and a warranty is included.
The packages are priced at $7995 for the powertrain upgrade, $4530 for the 20-inch wheels and tyres, plus suspension modifications and an interior package for $4000. Individual components are also available, but all up, a Ranger owner seeking to adopt all of the Tickford upgrades will need spend in the vicinity of $21,000.
In the coming weeks similar packages for the Mustang will be revealed with the Everest expected to join the fore next year too. CEO of Tickford and Prodrive Racing Australia, Tim Edwards, said:
"The Australian vehicle personalisation market has a long and well-credentialed history, but we felt the time was right to provide a fresh take on things and give Blue Oval fans something extra to be passionate about. We're lucky to have class-leading product in Ranger and Mustang to start our personalisation program."