Porsche is wrapping up testing of the 991 Porsche 911 prototype and it seems the company is becoming more relaxed about covering up prototype test cars. This video recently popped up on the net showing a Porsche 991 test car being driven around Zuffenhausen in Germany without any obvious camouflaging.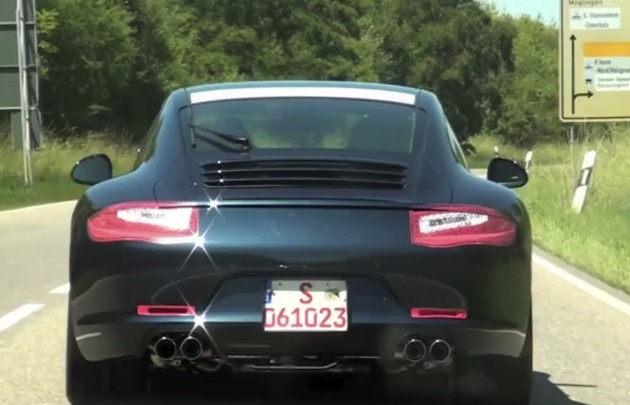 It's unclear what model it is exactly but you do get to hear the sound of the engine through the quad tailpipes.
Porsche released an official 991 Porsche 911 teaser video just a few days ago giving us a glimpse of the 991 interior, and some proof that the next 911 will come with a seven-speed manual transmission.
What we're interested in with this video though is the rear lights. Take a look below, and above, and tell us if you notice something suspicious about the taillights.
As the car goes through the tunnel in the video we get to see the new LED layout but there's something else, the lights appear to be painted on or covered by a sticker of some sort to deter onlookers, because the plastic lens actually goes over onto other panels. Could this be just a sticker?
This could mean the new 991 Porsche 911 will come with completely redesigned and somewhat futuristic rear lights.
We'll have to wait until the 991 911 is unveiled at the 2011 Frankfurt Motor Show in September to know for sure. We'll keep you updated with any other previews in between. But feel free to tell us what you think about the lights in the meantime.
(if you're wondering what the camera car is, like we were, it's apparently a Porsche Panamera, according to a spotted reflection)