Volvo has released a teaser video to what could be an all-new sport car concept. The video gives you a very brief glimpse of a 'C Coupe Concept', which appears to showcase a very sleek design profile.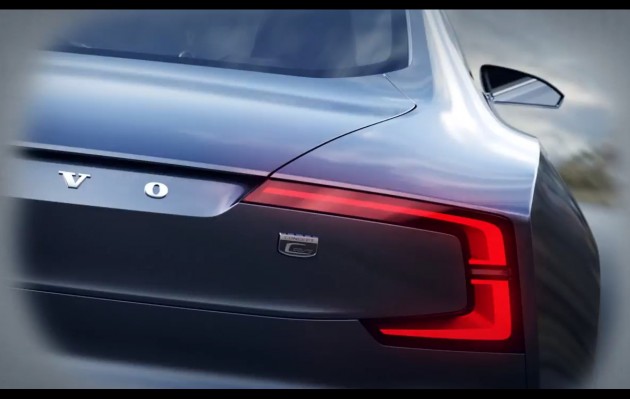 Judging purely by this brief image, the new concept will feature plenty of low-slung design cues. The rear seems thin and sleek with slimline taillights, while the rear haunches look muscular with defined edges, and almost horizontal panel surfaces like a Lamborghini Gallardo.
Volvo hasn't revealed anything about the car, other than saying the "vanilla days are over". This suggests the company could be looking to break out from its regular form and prove it can pen more emotional and spirited vehicles.
In recent times, Volvo has come out with some very impressive designs, with the S60 standing out as one of the more sexy offerings in the premium mid-size sedan segment, while the recent V40 offers a similar approach in the popular small car segment, entwined with cutting edge safety technologies.
There's been various reports circulating around the idea of Volvo working on a 'C60' coupe version of the S60. A concept version is expected to debut in the near future, however, this concept appears to be something much more dramatic than that.
Whatever it is, all will be revealed on August 29. Click play below for a glimpse.