The latest 2011 Nissan GT-R has just been tested by the boys at Top Gear UK and around the Top Gear test track in the show's latest episode. The new model has had a number of revisions which have helped it achieve that truly remarkable 0-100km/h time of 3.0 seconds dead.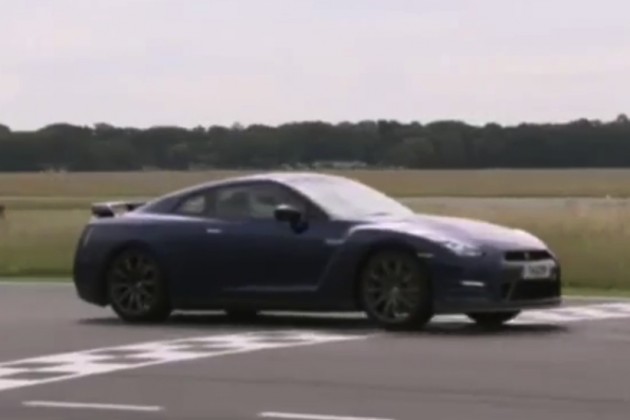 Nissan has administered various changes and enhancements to the new model GT-R, most of which were developed with the pure aim of making the car quicker in every way. Have they worked? You bet.
The previous 2009-2010 Nissan GT-R lapped the Nurburgring in Germany in an astonishing 7:29.03 with stock tyres. Since then, the new model has managed it in 7:24.22, or around as fast as a Porsche 911 GT2 RS (7:24.00) and faster than an Enzo Ferrari (7:25.7).
Changes included a more bolstered transmission which allows for the launch control system to work more effectively and repeatedly without the 'box dissolving.
The MY11 GT-R also got a number aerodynamic revisions with ridges on the corners of the front bumper bars, which help air flow around the car. A new rear diffuser was also added to provide more downforce and improve efficiency.
Under the bonnet, a red-top 3.8-litre twin-turbo V6 motor now resides, producing 390kW rather than the old 357kW. Torque has also risen from 588Nm to 612Nm.
Take a look at the 2011 model Nissan GT-R going around the famous Top Gear circuit below. It posted a time just under two seconds quicker than the previous model.
For a full overview of the changes and revisions of the MY11 Nissan GT-R, take a look at the detailed video below. It's fairly long and extensive but it outlines, precisely, what enhancements were made and why. A good watch.