Honda has brought its new NeuV concept to the CES in Las Vegas, emphasising that its latest product can earn its owner money while the owner is at work, on holiday or even sleeping.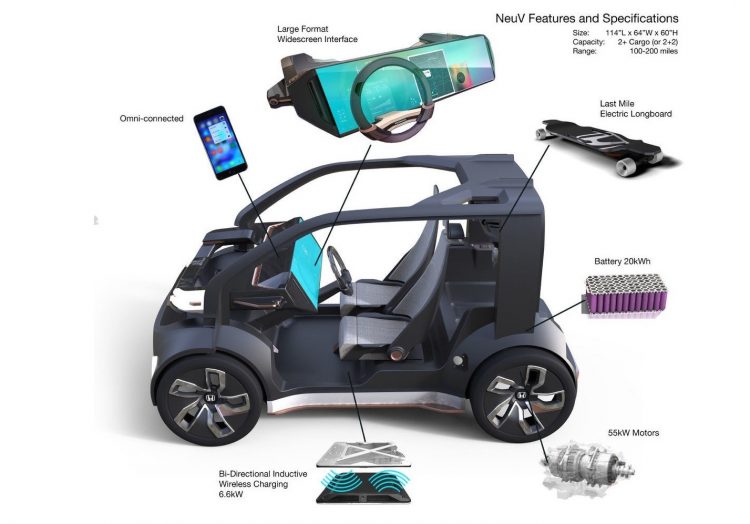 Honda's principal designer at it's American research and development sector Mike Tsay explains: "We designed NeuV to become more valuable to the owner by optimising and monetising the vehicle's down time."
The brand explains that research indicates that on average, privately-owned vehicles sit idle for 96 per cent of their life, something that Honda sees as a money-making opportunity for the owner. It does this in two ways, one simple, and one quite complex and future-thinking.
The first, considering the NeuV is an EV powered by a 20kWh battery pack, with 55kW motors on the rear axle, means it is able to sell excess power back to the grid, during times of high power demand.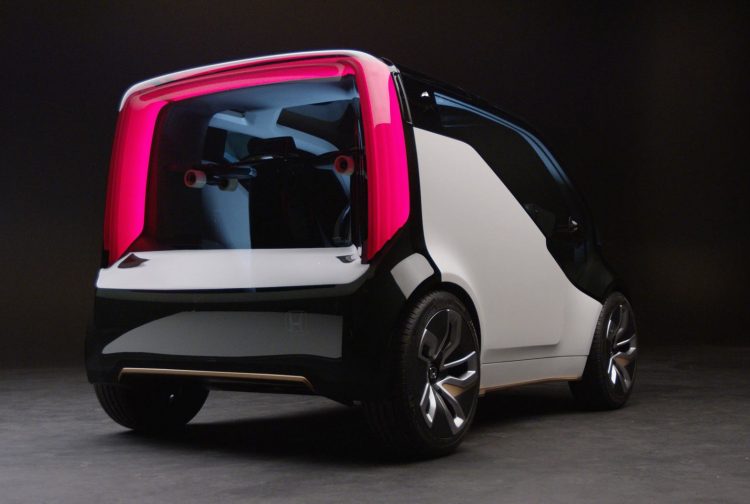 The second, and perhaps more divisive, way in which the NeuV can make money for the owner is through offering a ride-sharing service. Honda says that while the owner is not using the vehicle, others can rent the NeuV via Honda's ride-sharing service, while the owner can check on the profile of the renter, and keep tabs on where the vehicle is travelling.
As we mentioned in a report late last year, Honda has collaborated with Cocoro SB in designing the NeuV with an early iteration of artificial intelligence; what it has called the "emotion engine".
Honda says the emotion engine will learn from the driver by "detecting emotions behind the driver's judgements" and then, based on the driver's past decisions, "make new choices and recommendations".
"HANA can check on the driver's emotional well-being, make music recommendations based on mood, and support the owner's daily driving routine," according to Honda.
Other features include a full touch-screen panel interface for both the driver and passenger, two seat setup with storage area in the back, inductive charging for smartphones, panoramic wrap-around windscreen, as well as a "last mile" transit option, an electric skateboard.
Yoshiyuki Masumoto, president and CEO of Honda R&D Co, said: "Since our founding, Honda has focussed on creating technologies that help people. Our goal is to showcase a future technology path that results in a redefined mobility experience."