Everyone remembers the late and great Ayrton Senna and his final drive. Sad it may be, but incidents like this are not exclusive to Senna. The FIA Institute has announced it is looking into developing fighter-jet-style polycarbonate canopy windshields for future Formula One (F1) cars.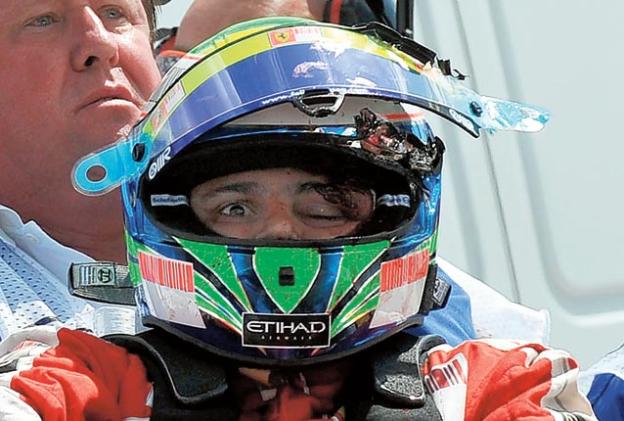 In the past 50 or so years of international motor racing, there has been a few polycarbonate-based windscreen designs, especially in Le Mans racing. Sadly, Formula One has always adopted a strictly opened-top layout, exposing the driver's helmet and head to the elements.
Last year, current Ferrari Formula One driver Felipe Massa suffered a huge blow to the head from a suspension coil spring (weighing around 1kg), which flipped up and hit him directly in the face at around 270km/h. Taking the brunt of the blow was his advanced and extensively reinforced carbon fibre helmet.
Even so, Massa suffered massive head trauma including multiple skull fractures that required titanium-plate-surgery to reinforce his skull. After loads of intensive care, Massa recovered and was back in the driver's seat in less than six months.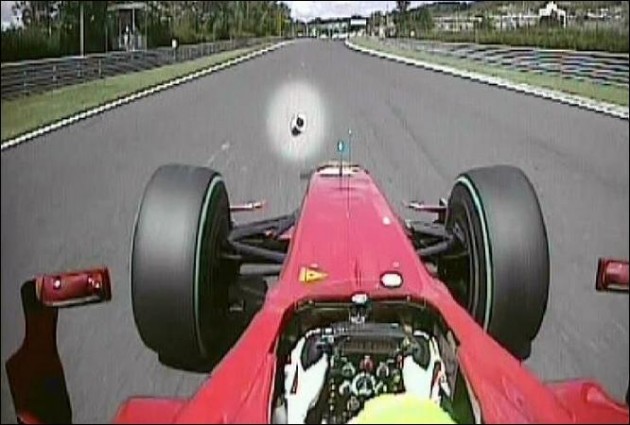 Incidents like this don't always turn out quite so good. Over the years there's been loads of head related incidents involving the open-top nature of Formula One. One such example was Tom Pryce's horrific accident.
He unfortunately lost his life after colliding with a safety marshal who was carrying a fire extinguisher across the track to a separate incident. The extinguisher hit Pryce directly in the face, partially decapitating him during the 1977 South African Grand Prix. The force sent the extinguisher ricocheting over an adjacent grand stand and into a car park. The marshal was also killed instantly. (There are clips of the incident on YouTube if you're interested. But they will change your life momentarily.)
The sport's governing body, the FIA, and its research arm FIA Institute are looking into ways of eliminating this risk and have released an interesting video of a possible solution. Take a look below. It features a wheel and tyre setup being pneumatically fired at approximately 225km/h into an example of the Le Mans-style polycarbonate windscreen layout, and then into a fighter-jet-style canopy windscreen.
As you can see via the slow-motion footage, the Le Mans-style windscreen doesn't really stand a chance against the airborne tyre and wheel, and thus shatters into pieces on impact.
Remarkably, in the fighter-jet-canopy experiment, the tyre and wheel literally bounced off the windscreen. The screen did bow in a little on impact but the wheel was deflected away with no resulting damage to the screen. If a driver were sitting behind the wheel underneath the canopy, he would have walked away without a scratch.
It's amazing that such technology exists and is available. The FIA Institute will continue testing of the canopy shield. There's no official sign that even if proven to be successful, the canopy design will make its way into Formula One any time soon – not that any more proof needs to gathered, judging by the video.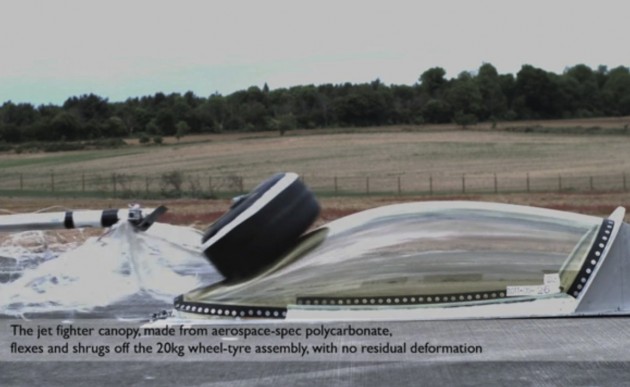 But it got us thinking here at PD, why aren't normal road cars fitted with plastic-based polycarbonate windows? From what we can see they seem so appropriate in every way; using polycarbonate windows all round on a car would drastically reduce the weight of the car, improving fuel economy and performance, as well as provide a less brittle and thus safer structure.
Plastic items would also be considerably safer on another level, and not simply using the example above (a lot of the structural integrity of the fighter-jet-style canopy is in that curved, cocoon-like shape), but also because in the event of an accident, shards of flying glass simply wouldn't exist.
According to a recent report by Ward's, emerging markets such as China and India might be about to buy into plastic window technology. One of the reasons polycarbonate is not used in the automotive industry is because it is expensive to develop, on high-strength scales anyway. But the Ward's report says that since China and India – two of the fastest growing automotive markets in the world – are just getting started in the auto industry, they may be able to adopt and buy into the technology early on, instead of buying into glass.
Saudi Basic Industries Corporation (Sabic), owners of GE Plastics, is aiming to present a more attractive proposition to automotive manufacturers. The company says since polycarbonate plastics are developed using an injection mould, almost any shape can be formed, unlike glass which becomes weaker very easily and is not as versatile.
Venkatakrish Umamaheswaran, director of automotive products and marketing for Sabic Innovative Plastics, spoke about the future for automotive polycarbonate applications in the Ward's report, he said that they are no bulk contracts currently in place. Umamaheswaran does expect things to change by 2015 though, especially with the emerging markets. He said,
"In China and India, they are not tied to an existing infrastructure. Because they are developing a project with a clean piece of paper, it provides a more fertile territory.

"A lot of industry technology that requires a new way of thinking is well-received" in markets like this, Umamaheswaran adds.
Currently, there aren't many cars that feature the stuff, despite weighing as much as 50 percent less than a glass counterpart. The Bugatti Veyron Grand Sport convertible was developed with both a glass and polycarbonate removable roof. The polycarbonate version provided weight savings of 5.9kg.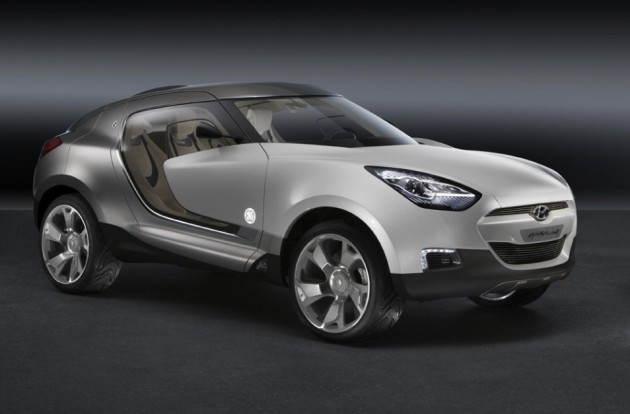 Hyundai also developed a Hyundai HED-4 QarmaQ Concept in partnership with GE Plastics back in 2007. It used various plastics and thermoplastics in its design, including critical structural components such as the doors, lights and roof of the car.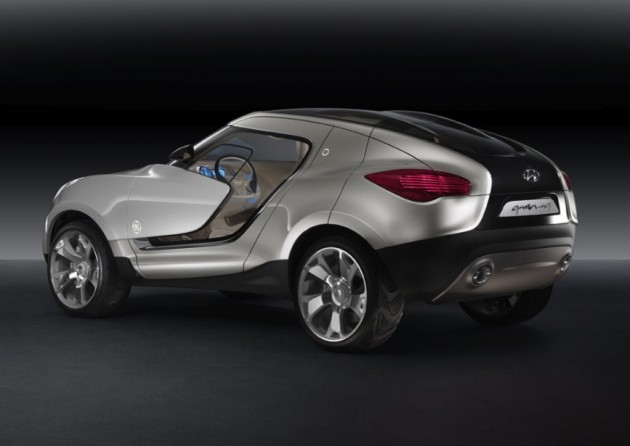 Not only are there weight savings, polycarbonate is also said to provide substantial insulation benefits. This means the car's air conditioning could be put under less demand in a car fitted with polycarbonate windows.
The only off-putting aspect of polycarbonate at this stage is the cost, which plastics manufacturers say could be reduced if car companies adapted polycarbonate into the construction of more aspects of the car, such as door handles, badges and interior trim details. This buy-in-bulk method seems the only way polycarbonate will make its way into cars in the near future.
We highly anticipate the introduction of the technology into cars in the next few years though. Less weight, providing increased performance, better handling and reduced fuel consumption, as well as the safety benefits, it's a total win/win situation. What do you think?