Sad news for mill/billionaires today as Porsche announced it has sold the last edition of the 918 Spyder hybrid hypercar. The model officially arrived in dealerships overseas in March.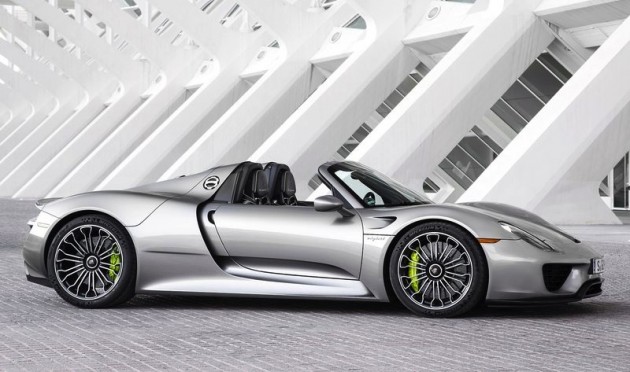 To maintain exclusivity of the model production was limited to just 918 units, and all of which have now been snapped up, including one going to comedian and self-confessed Porsche fanatic Jerry Seinfeld. Interestingly, in a statement released by Volkswagen, Americans especially loved the model, buying more of the hypercar than any other nation.
Customers in the US bought 297, while Germany and China bought about 100 each. Porsche chief executive officer Matthias Mueller was quoted earlier in the year saying that the 918 would be sold out by the end of the year. He said it would have been unfair to the buyers to build any more.
The 918 Spyder was unveiled at the 2013 International Auto Show in Frankfurt and joins only two other cars competing in the same market segment; the McLaren P1 and Ferrari LaFerrari. The Porsche is the least powerful of them all, producing a combined output of 652kW, but it does currently hold the world record Nurburgring lap time for a road-going production car (6:57).
According to reports, Porsche will eventually introduce a successor to the 918. It's understood the next version isn't heading to showrooms any time soon but apparently Porsche does want to keep the momentum going.