Volvo boss Håkan Samuelsson has hinted its latest model, the S90, could receive Polestar treatment in the future, with reports suggesting a performance hybrid powertrain.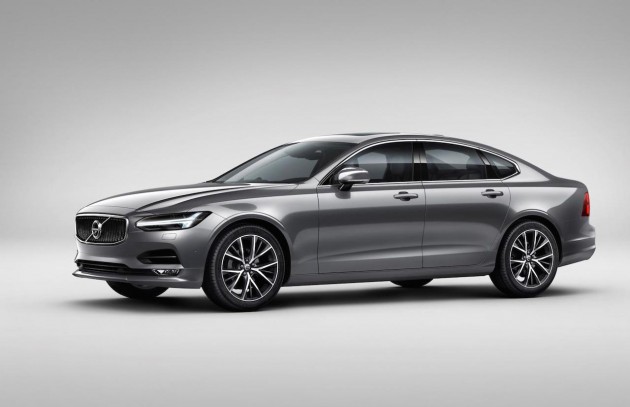 Volvo's latest flagship model, revealed last week, is based on the company's latest Scalable Platform Architecture (SPA), shared with the new XC90. It will face tough rivals in the form of the competitive German trio; BMW's 5 Series, Mercedes E-class, and the Audi A6.
Speaking with Autocar, Volvo's boss hinted the Swedish brand could release a high performance version, potentially rivalling Audi RS, BMW M, and Mercedes AMG versions of the aforementioned competitors. Håkan Samuelsson said:
"You could have a high-performance variant [of the S90] without leaving the brand. You could still have a nice car with smart design and functionality, but what's wrong with a little performance? Right now we have the S60 and V60 as Polestar variants, and we believe in the [Polestar] brand – that's why we bought it. So now we're looking at using it more on performance cars within the family."
It's unknown what the S90 Polestar will be powered by, but a hybrid of some kind is likely. The S90 in standard form is already offered with a 300kW 2.0-litre turbo hybrid, called the T8. Volvo's chief of research and development Peter Mertens said:
"Polestar will still be sophisticated performance; it's not just a case of doing a 'boy racer' by dropping a big engine in there. Hybrid power is the direction that Polestar will go in. In a way, Tesla has legitimised electric performance, although Polestar will be more sophisticated again. We want to be able to offer high performance without regrets."
With extra power and a selection of performance-focused accessories and components, we could be looking down the line at a very charismatic S90. No official statements have been made at this stage but we'll keep you updated.